There are some impressive rides at Tokyo DisneySea, so we couldn't pass up the chance to check them out (or, at least, Rowan wouldn't let us pass up the chance).
We got there early and lined up for fast pass tickets for one of the newest and coolest rides, Journey to the Centre of the Earth, which has you rolling along through tunnels in a volcano including a high speed drop, past alien creatures and even a huge animatronic dragon. It was great fun and the fast pass tickets worked a treat, since we only lined up for about 25 minutes during a time when the general line up was four hours long (ack!).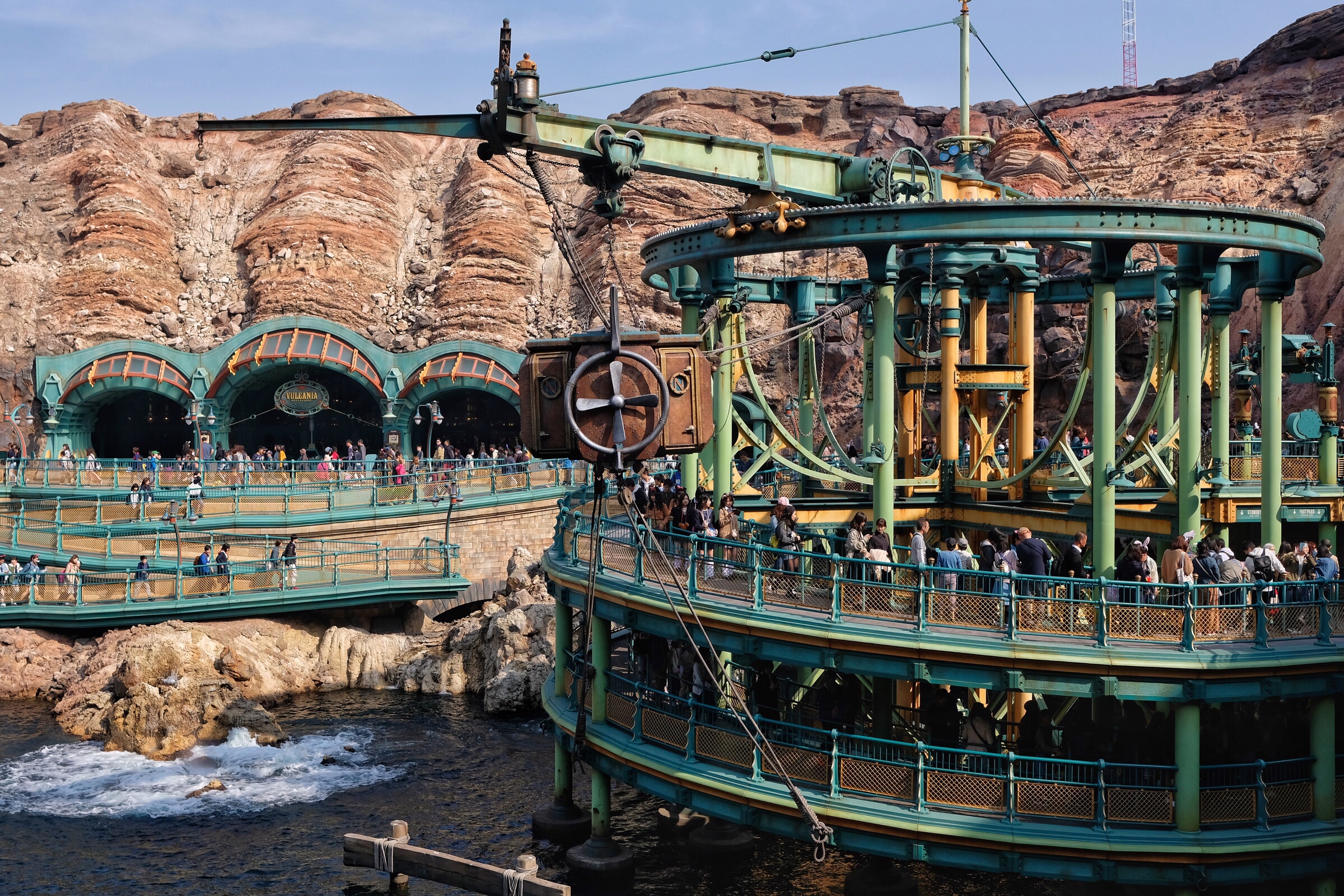 Then we rode 20,000 Leagues Under the Sea, which looks more impressive than it actually is. The line up snakes you past the Nautilus moored in the water, and down ramps in a giant green and rust-coloured metal sphere. Once inside, you "ride" down an elevator to a waiting sub, which launches into the depths. There you see magical sea creatures and even an underwater kingdom, and guarding it all is a giant kraken. Or so we gathered, because all the narration recordings are in Japanese. It was pretty and enjoyable, but it's very tame compared to some of the rides we went on at Tokyo Disneyland and Universal Studios Osaka.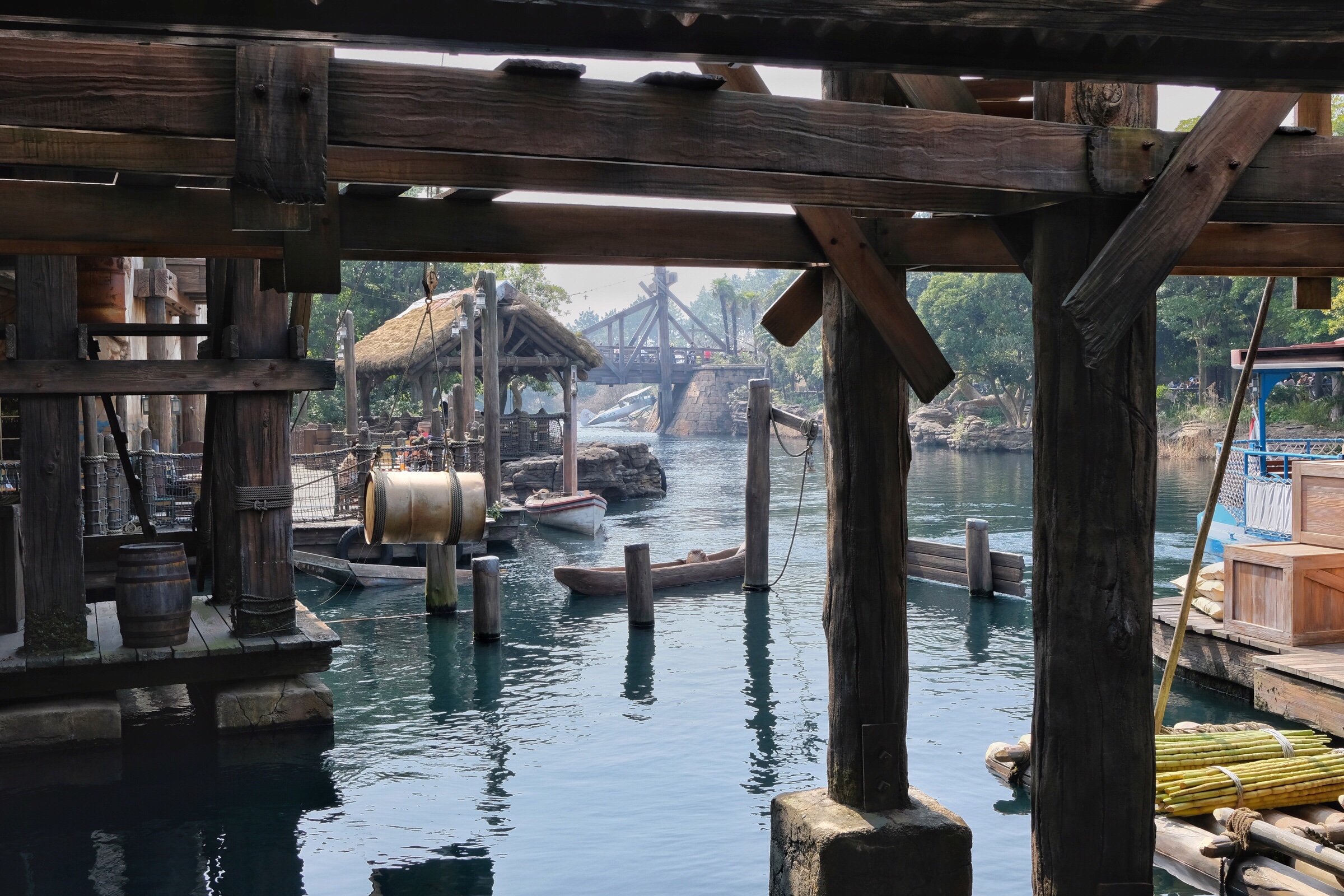 The last thrill ride of the day was Indiana Jones and the Island of the Crystal Skulls. It was awesome, with a shaky and racing ride on a Jeep through ancient Aztec temples, including a corkscrew in complete darkness.
We stopped by T's Tan Tan for one last amazing vegan ramen in Tokyo. Ah, we're going to miss that place (sigh)…