Over the last few days we visited a bunch of museums. First, we were walking along Via del Corso, when we noticed that Palazzo Cipolla was hosting, "War, Capitalism and Liberty", an exhibit of over 100 works by Banksy. Rowan likes Banksy, as do Kevin and I, so it was a no-brainer. We popped in and spent an hour or so looking at this amazing and provocative street art including "Lab Rat", Rowan's favourite piece, and "Girl with Balloon", which he had a lesson about this past year in grade two. We searched the whole exhibit until we found her, and Rowan was pretty psyched, even though it's a slight variation of the piece he studied (I wish my grade two teacher was that cool).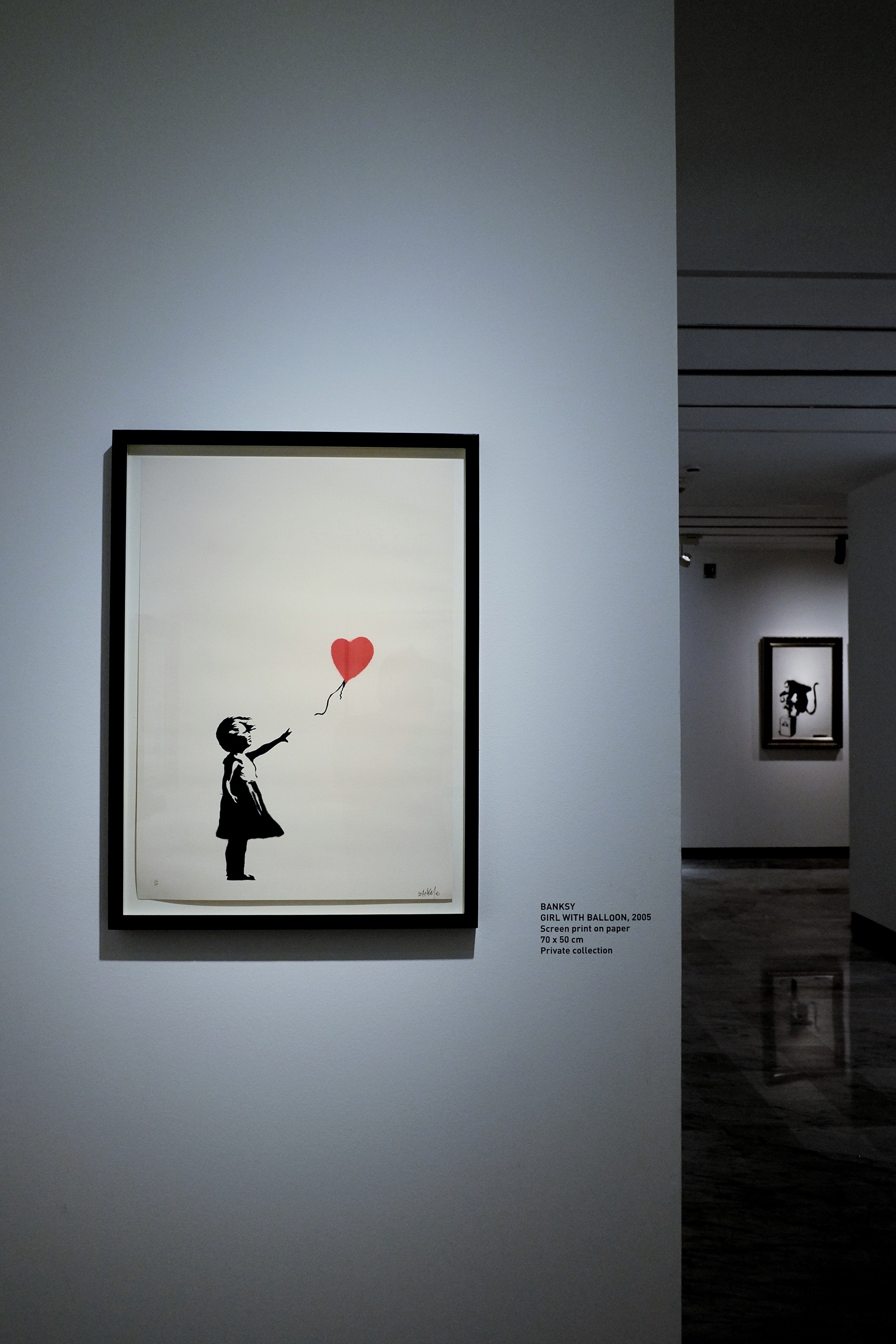 Next, we headed to Palazzo Venezia, one of my favourite museums in Rome. We strolled through the permanent exhibit and found some pieces that have become new faves, like a statue of a happy looking gentleman sticking out his tongue, or a Japanese vase from 1885 that reminds me of American arts and crafts. We also took in a temporary exhibit of Chinese porcelains, which were beautiful. Rowan's favourites all had dragons on them. Mine too.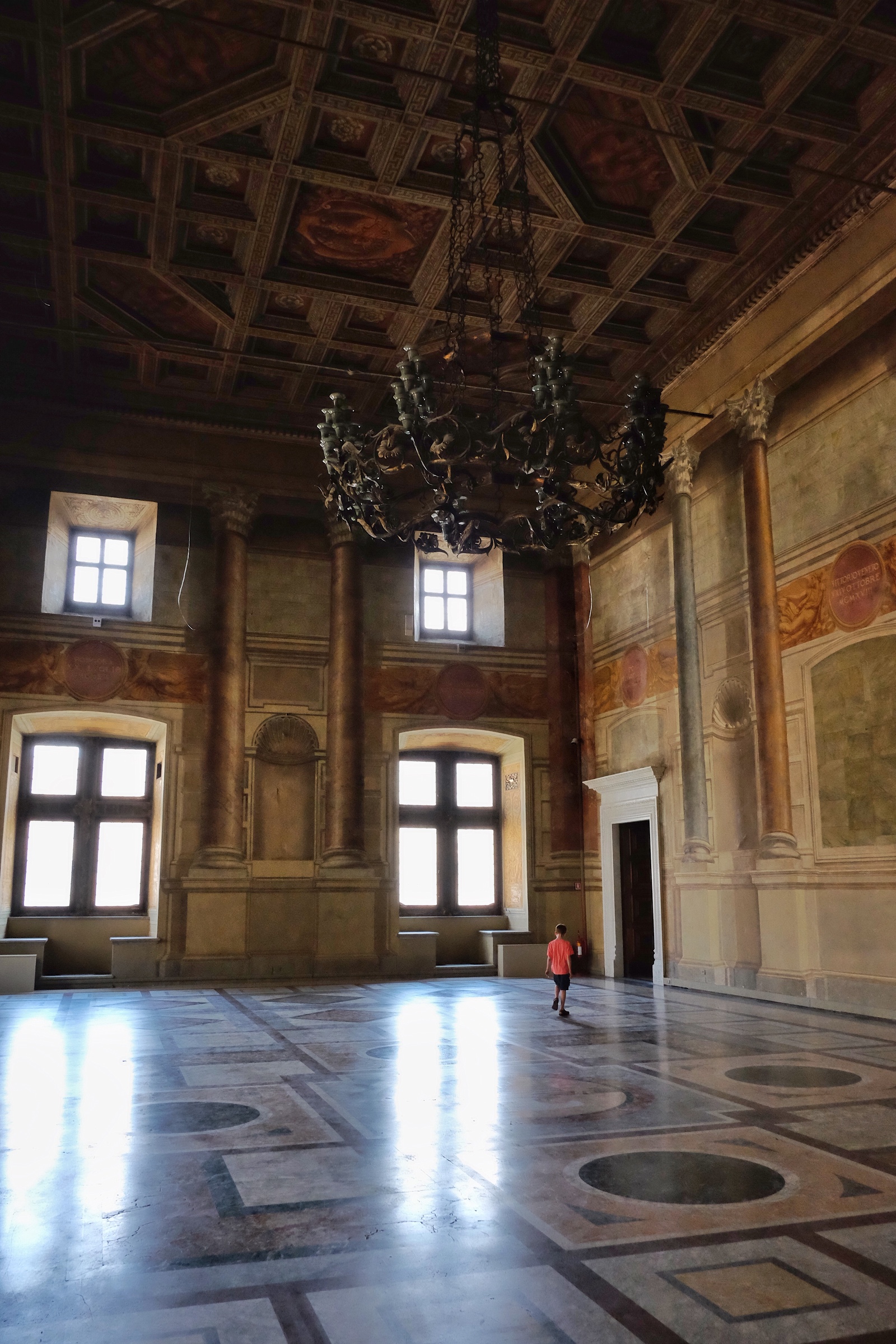 The last museum we visited this week is one we've passed by many times, but never gone in – the Doria Pamphilj Gallery. It is a private home, part of which is open to the public. It is immense, and gilded, with silk wallpaper on the walls, elaborately painted ceilings and curvy tufted furniture, which you can't sit on. The floors are super creaky wood that lead you through corridor after corridor of floor to ceiling paintings by international masters like Rubens, Reni, Durer, and, Kevin's favourite, Caravaggio. And none of them were out on loan! We got to see three amazing Caravaggio paintings side by side, completely in awe at the fact that one family owns all this artwork and the building that displays it. It's spectacular and we are so glad we went.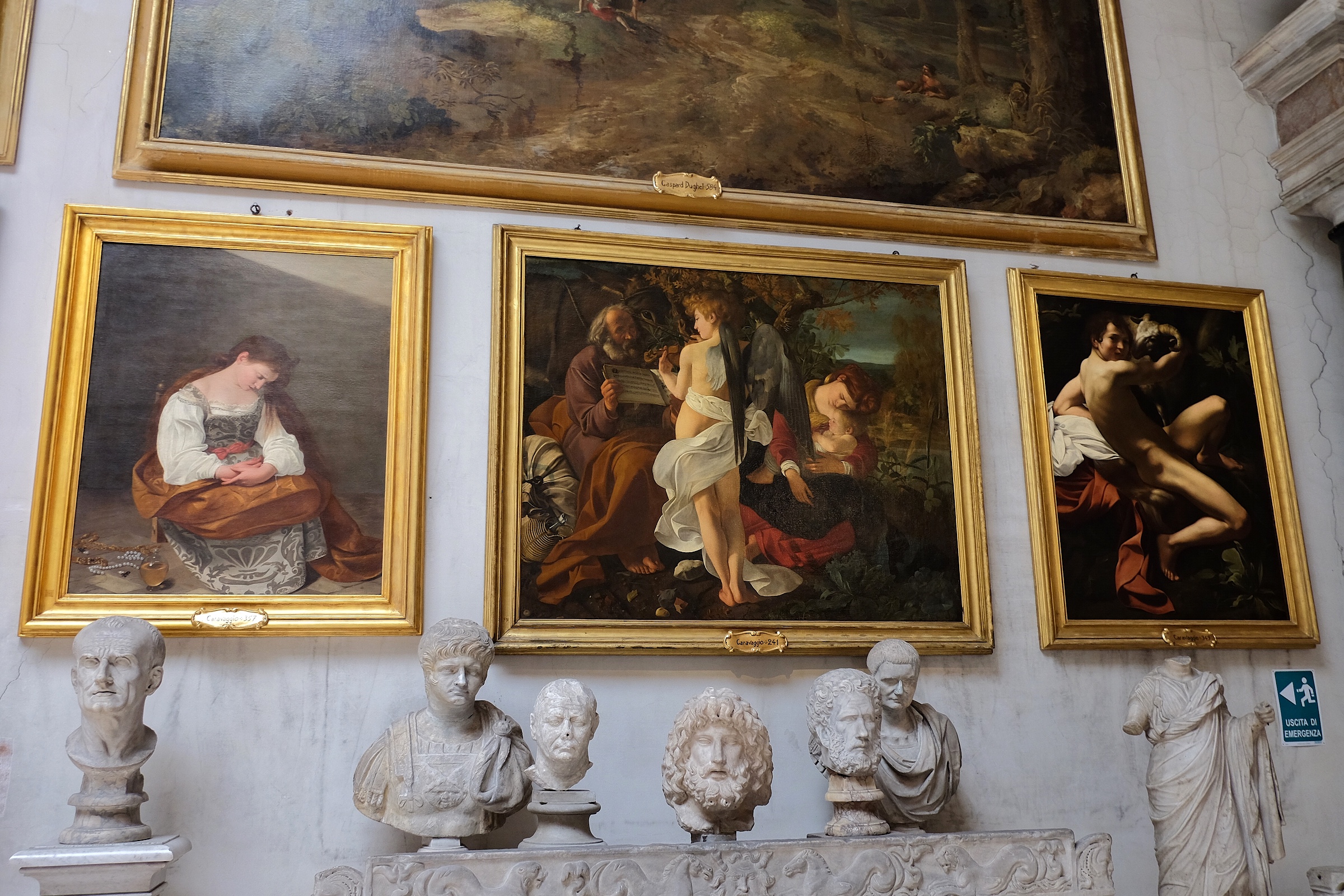 In the evening we walked across the little piazza outside our hotel door and around the corner to find one of our favourite restaurants in Rome – Lilli. It's a place for locals, with home cooked meals, awesome house white, and a super laid back atmosphere that we love. We stayed late again, as Rowan wanted to talk some more about movies – and after chatting deep into the night, it was beautiful to walk back home together over the cobblestones, holding hands and laughing at silly knock-knock jokes.