We arrived in Kanazawa, on Japan's west coast, around noon and walked immediately to a local vegan restaurant called Los Angeles, where the food including teriyaki soy chicken, ginger soy steak, salad and three slices of vegan chocolate cake were pure heaven.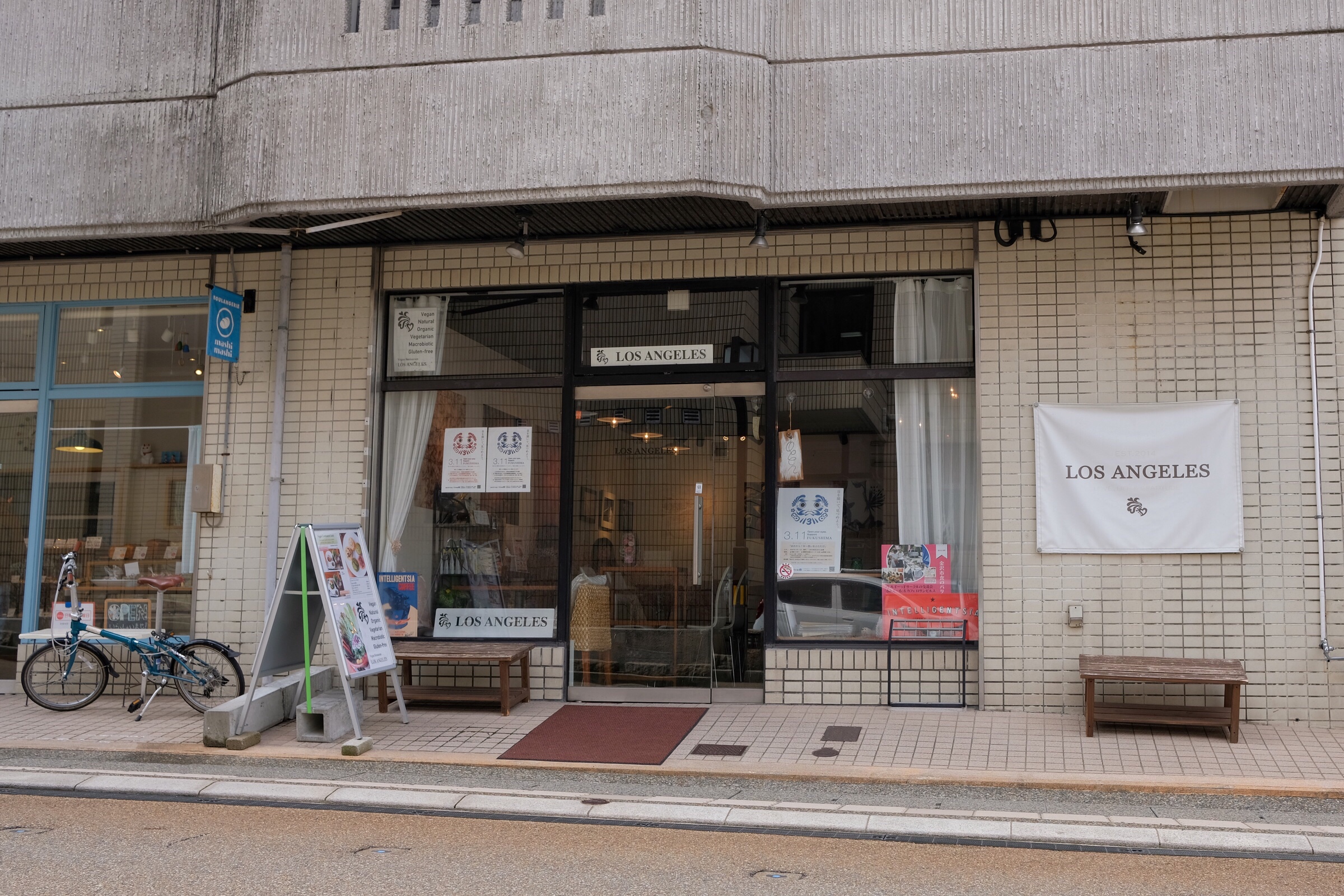 We kept walking after lunch, this time to visit Kurando Terashima's House, a traditional samurai house that has been maintained and restored in its Edo period style and turned into a museum. We listened to an English recording, which played on speakers throughout the house, explaining the history and functions of each room. The garden at the back was a highlight including seeing the 400-year-old Dodan Tsutsuji trees, a type of azalea, that a lovely English speaking guide told us about.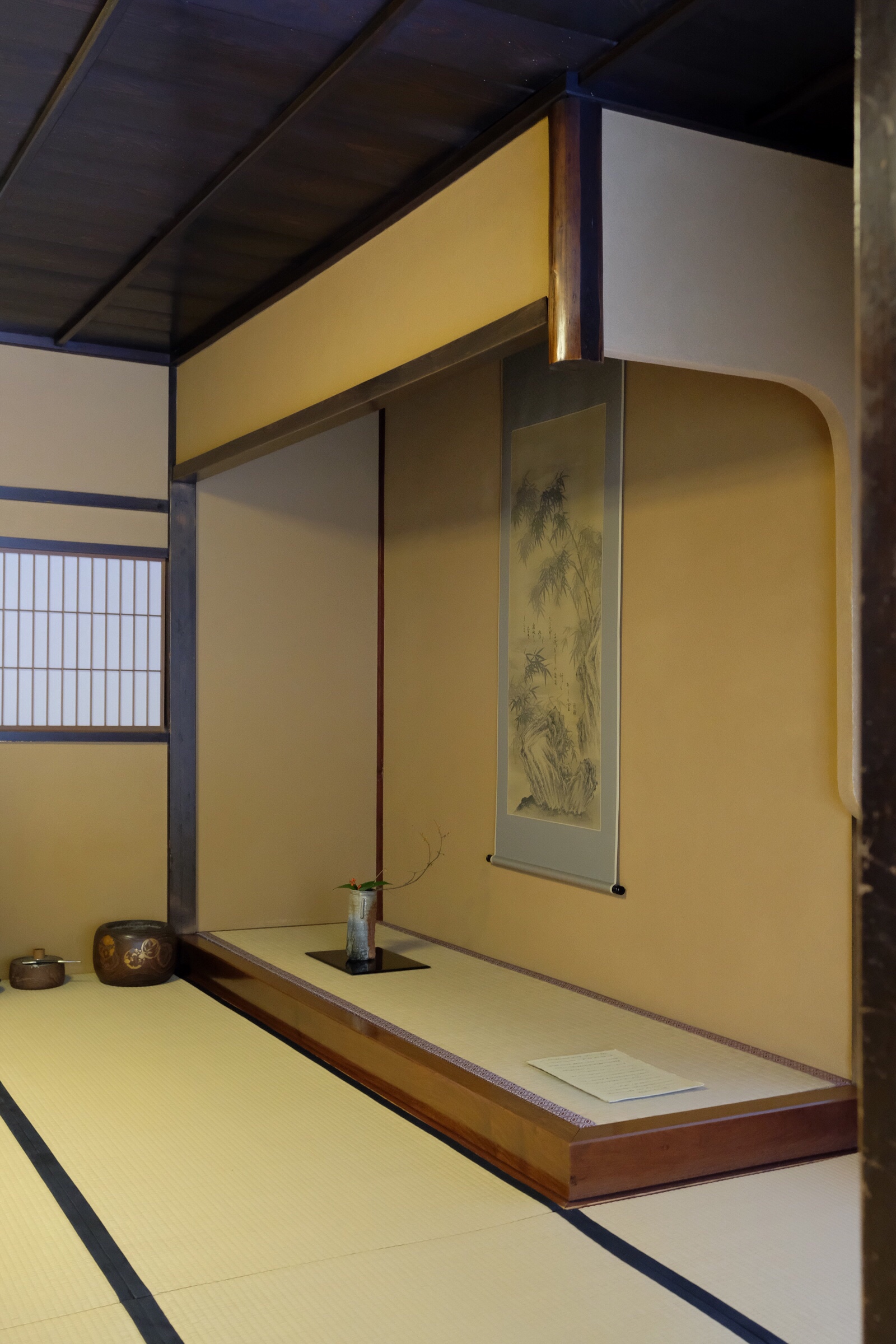 Walking on from the samurai house, we reached the Asanogawa River, where we were surprised to spot a large falcon or eagle, perched on a light post. It caused quite a stir, with everyone on the bridge, including us, snapping photos of it as we passed.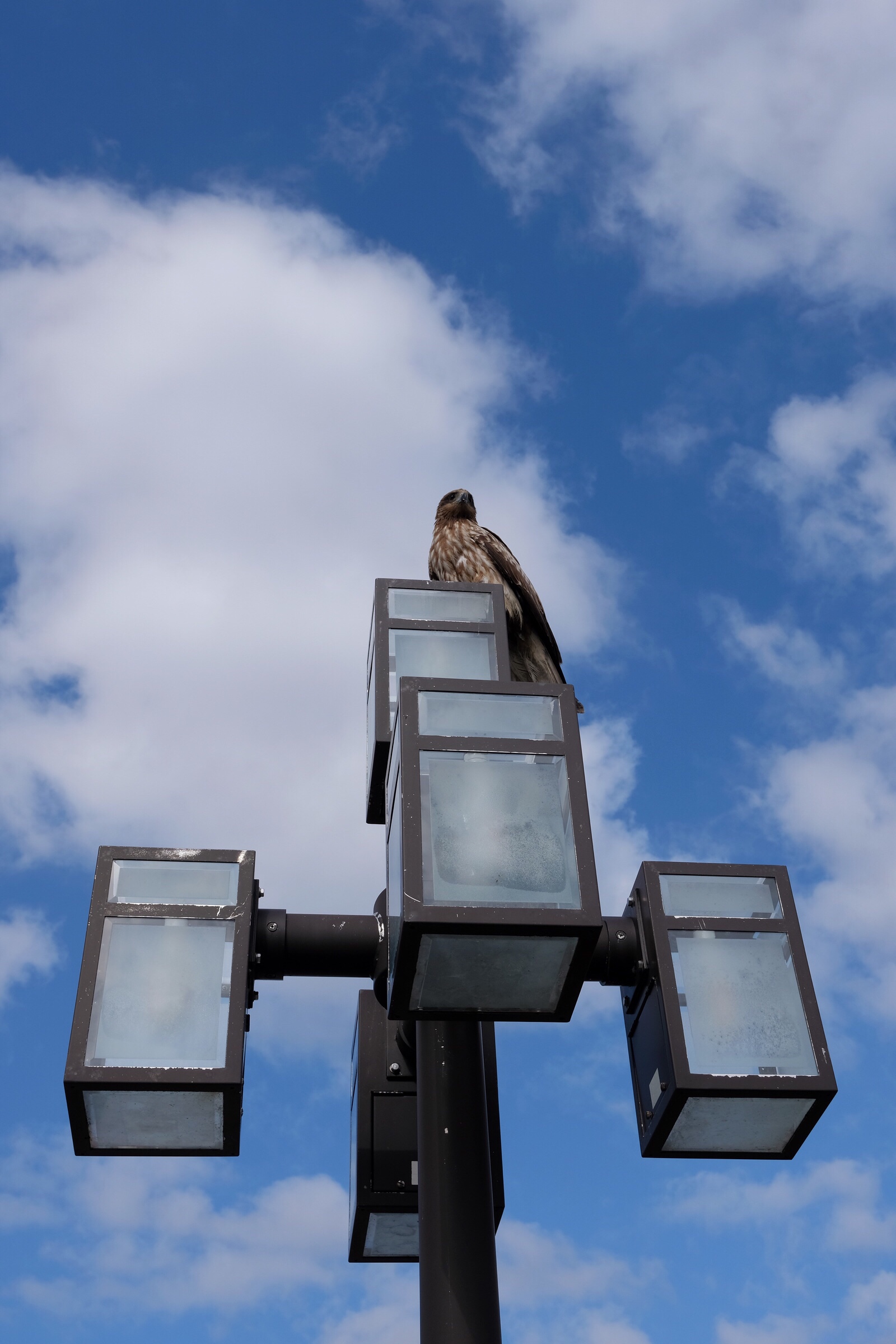 Next, we walked into the Higashi Chaya district, which is a pedestrian only area with stone roads lined with what were once Geisha homes, but are now tea shops, jewelry stores and high-end boutiques. Taking a leisurely walk through these historical paths under a bright sun, was a wonderful way to spend the afternoon.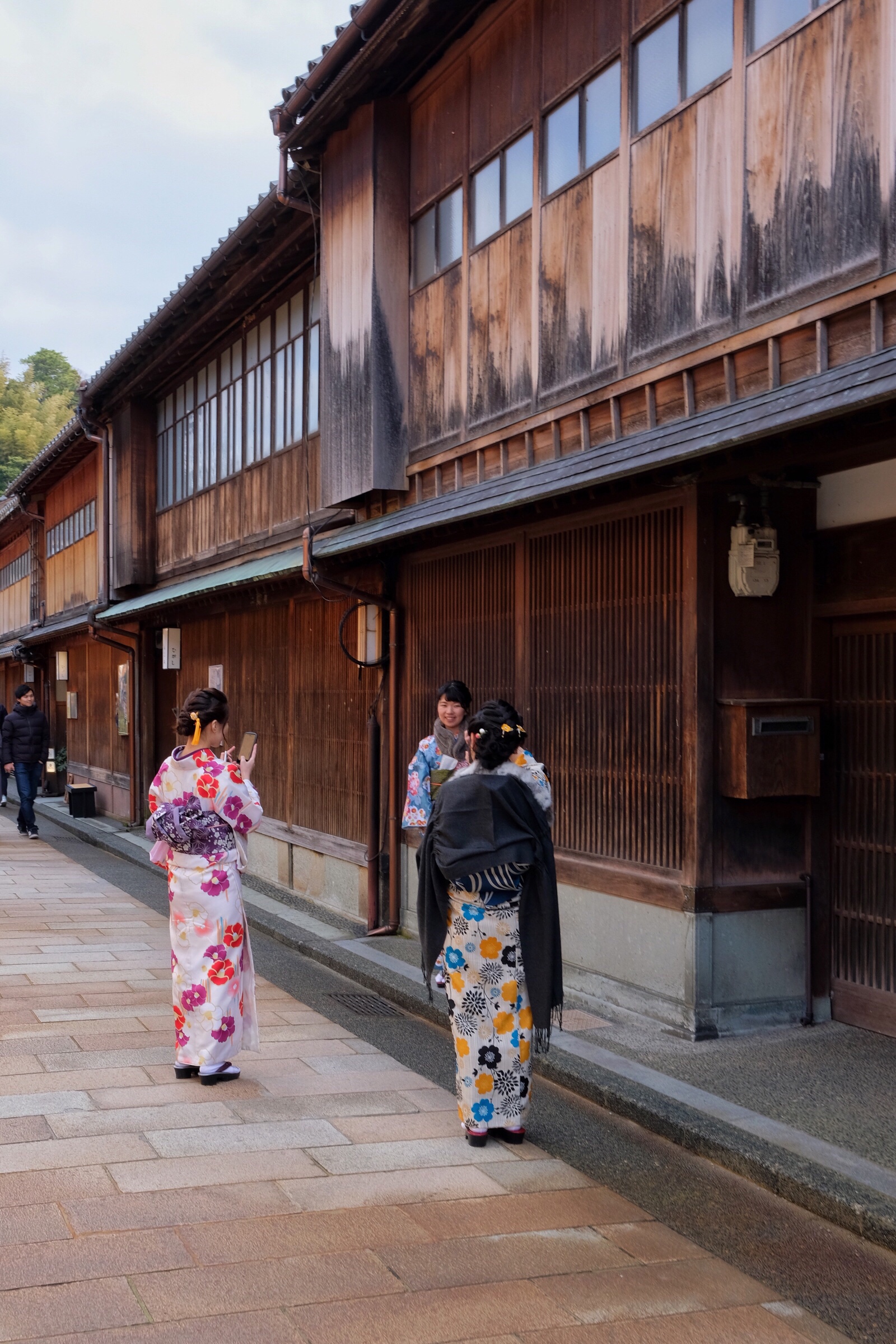 Out hotel in Kanazawa, The Share Hotels Kumu, is marketed as a "shared space" hotel and has lots of hostel features like common rooms with small kitchens, tables and stools, a laundry room, and multi-person bunk rooms, but it was the nicest "hostel" we've ever stayed in (and the poshest place for us yet on our Japan trip)!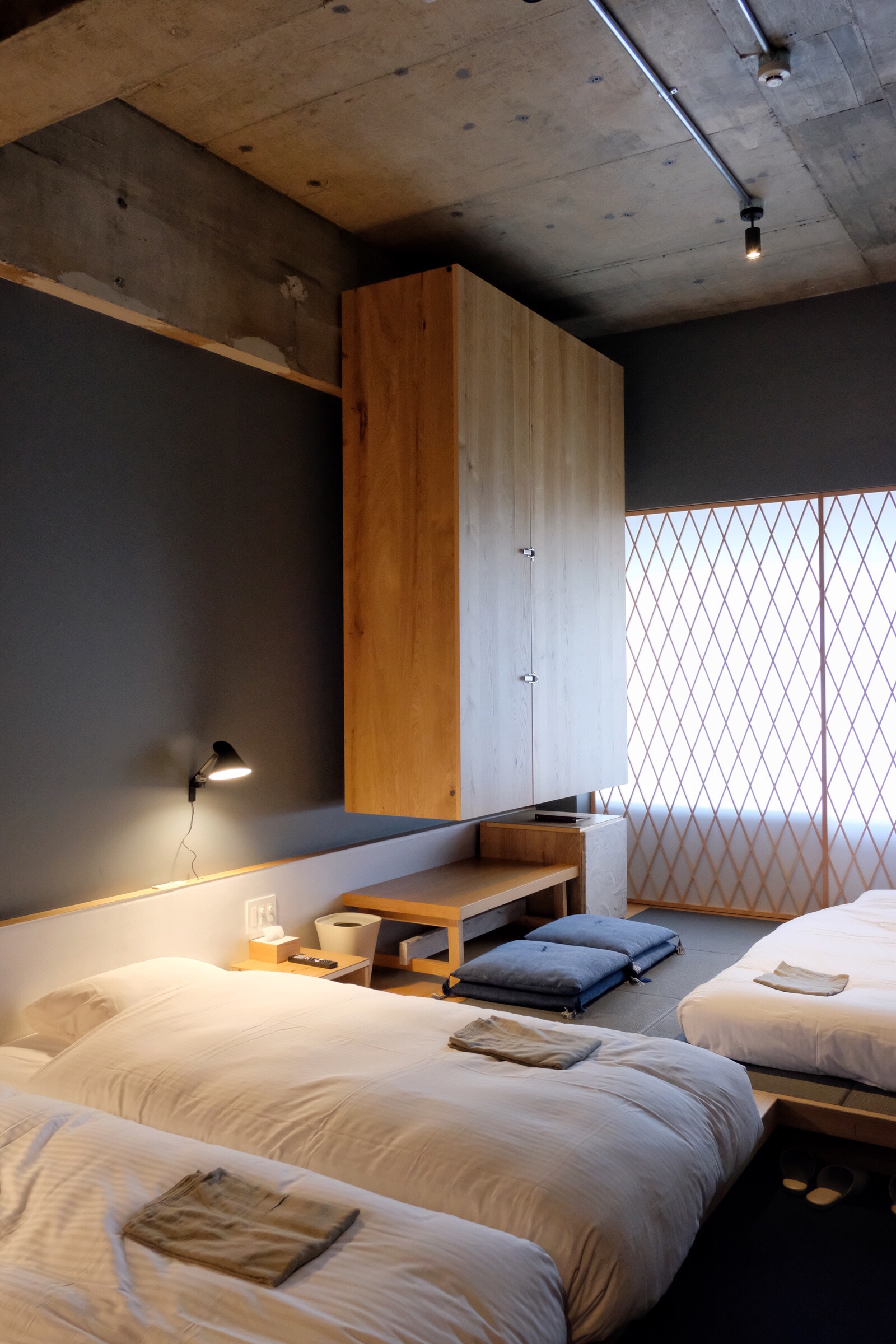 Our room had three mattresses on raised platforms with tatami mats, double height ceilings, concrete everything, and really well designed and outfitted bathrooms. We absolutely loved it and miss it already…