We took a Shinkansen (bullet train) to Nagano, travelling the 290km in a little over one hour. The ride is so fast and smooth, you barely feel any movement at all. We love the Shinkansen.
We decided to take a little walk, about 25 minutes to get to Zenkō-ji Temple, all of it along one main, pin-straight road. It has a large main structure, with lots of gold artifacts crowding the main hall. Rowan wanted to make a donation, so he tossed coins into a kind of wooden basin with slats overtop that we've seen at every temple so far in Japan, before placing his hands together under his chin and bowing slightly. He turned back to us, grinning, a little surprised, I think, at how easily and confidently he performed the gesture.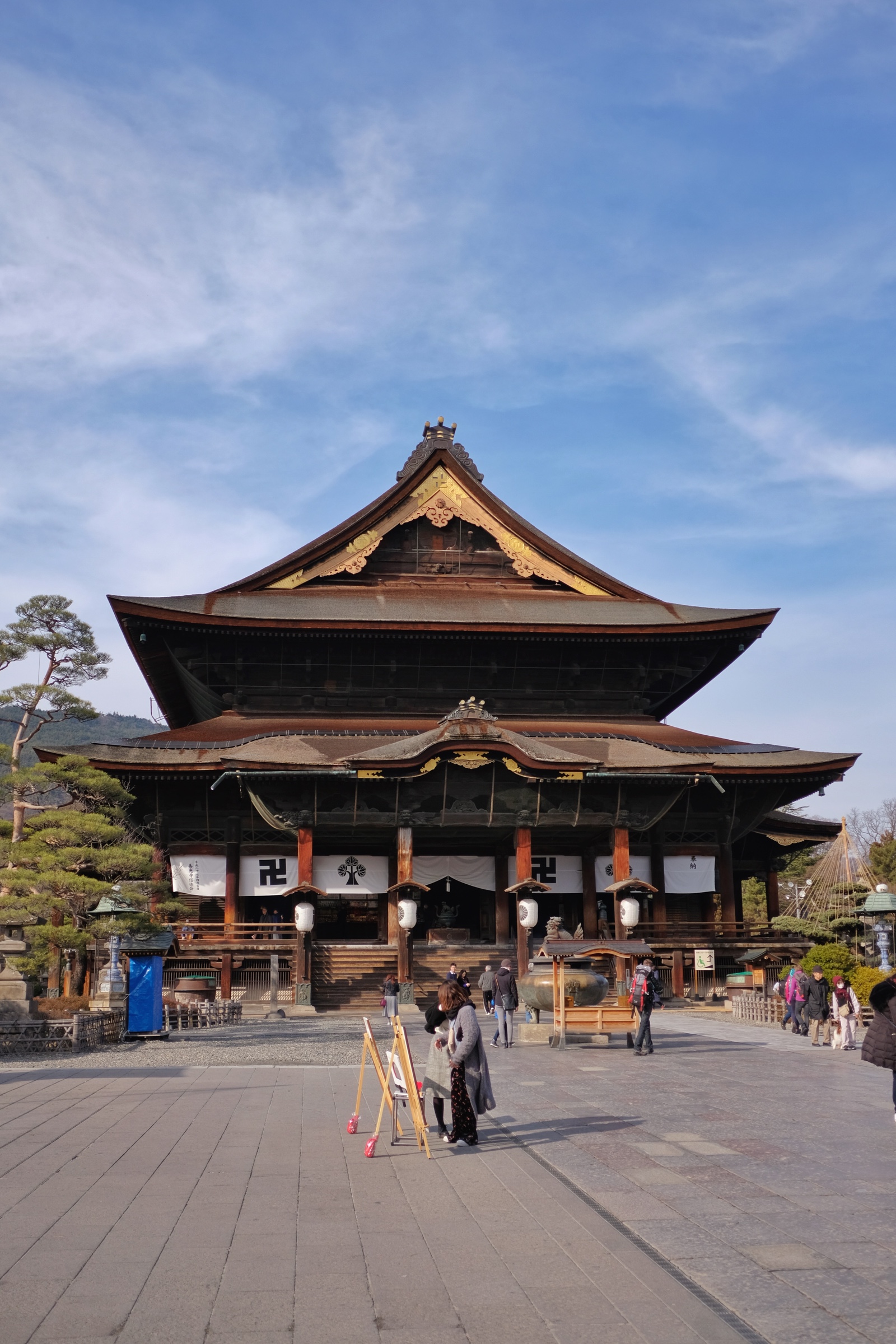 We walked around the temple complex, which has lots of tall trees, ornamental shrubs, and even a cedar that has grown on an impossible angle, and has to be held up by posts and ropes.
The temple is a 10-minute walk from a small zoo, Joyama Park, so we crossed though a smaller community park, past a soccer pitch and playground, before finding the entrance to the free zoo. All the enclosures are small, which is unfortunate, especially for animals like the seals, penguins and pelicans. The zoo also had Japanese macaques (snow monkeys), ring tailed lemurs, cappuccin monkeys, rabbits, chinchillas, guinea pigs, swans, ducks, and what we think are Japanese deer. The enclosures were incredibly clean and well kept, and while we were there, a half dozen workers were trimming trees in the park, and several parts of it were undergoing renovations.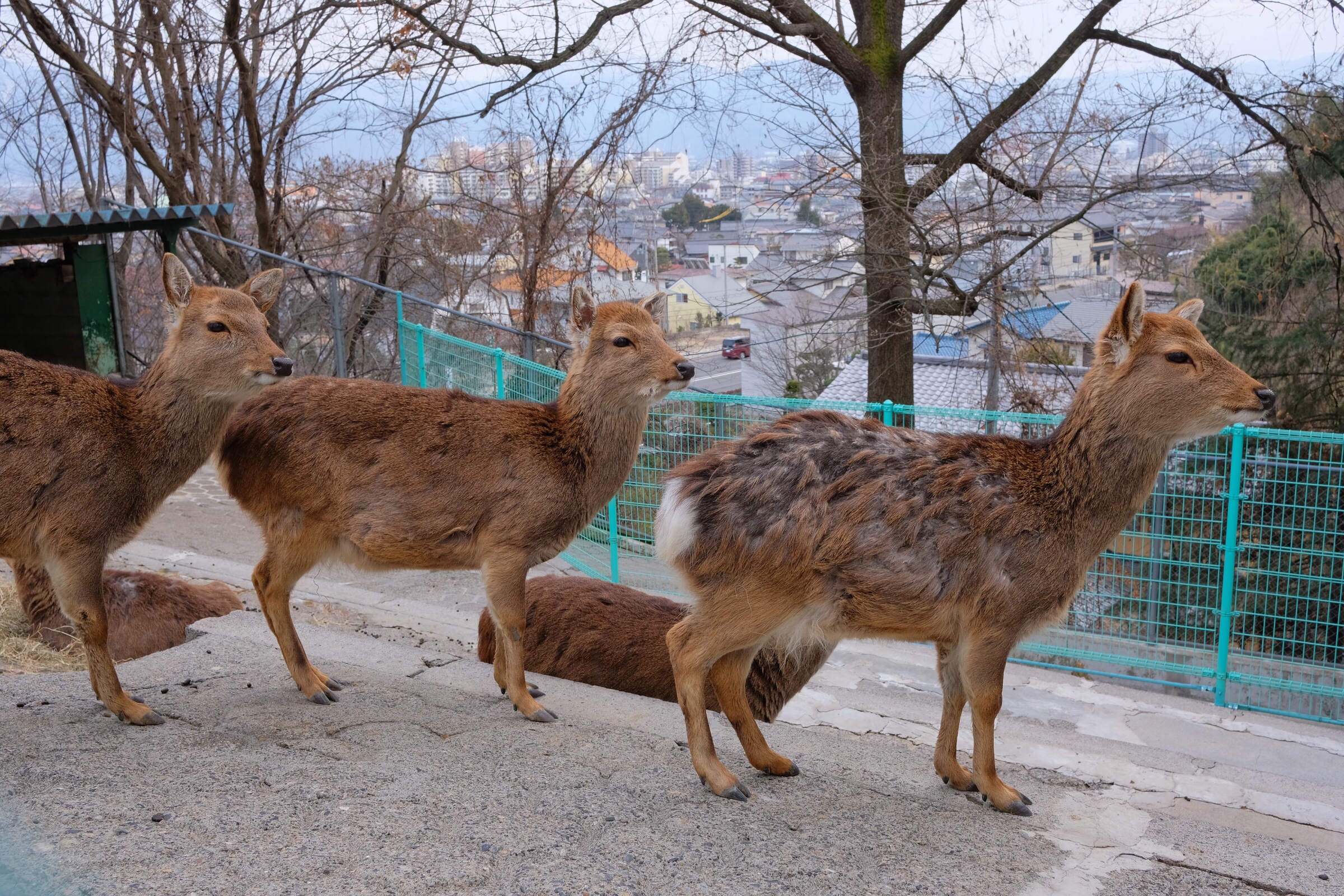 I really loved the hand drawn and coloured labels for some of the animals, which made this little zoo seem that much smaller, more precious and well-loved.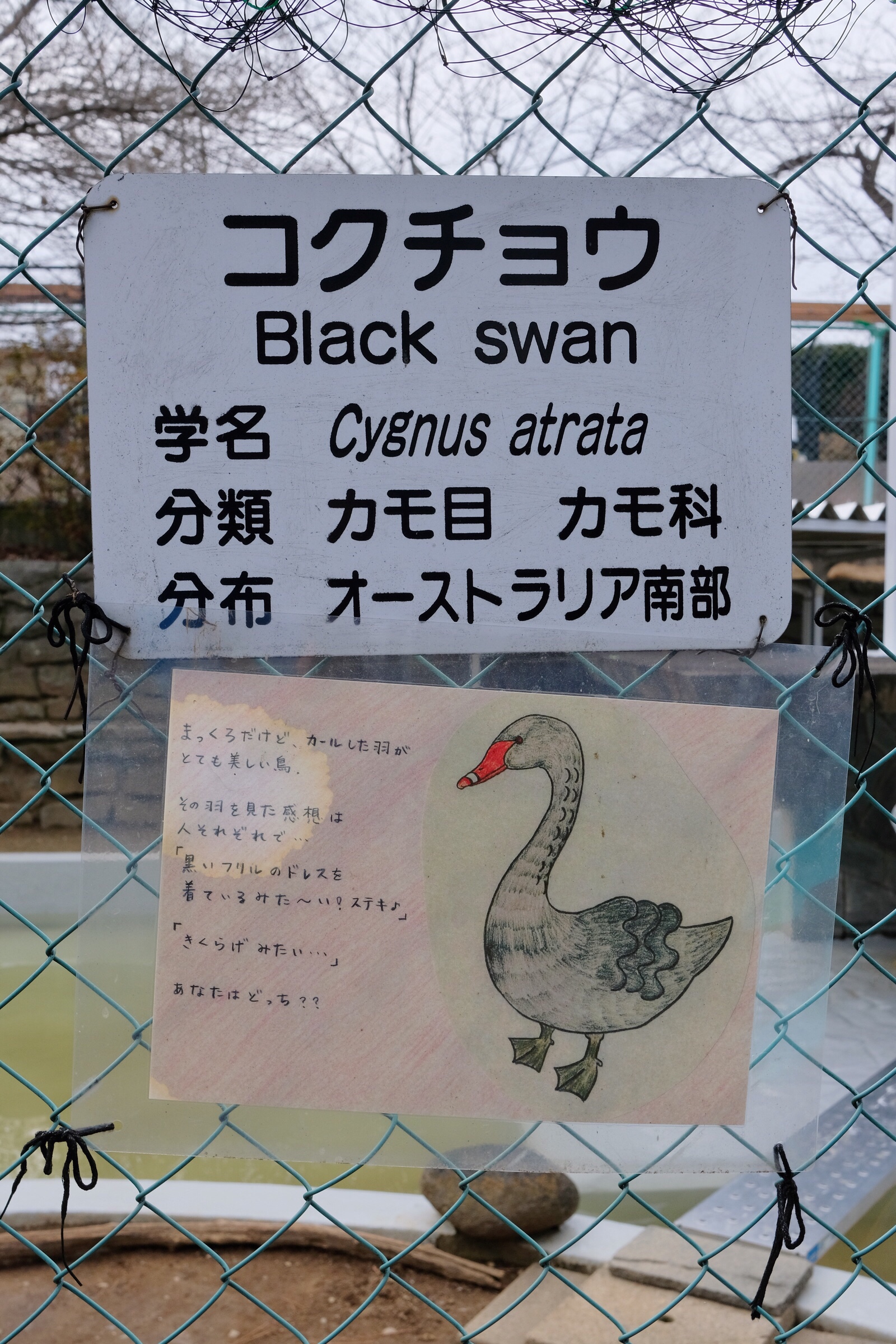 The two sights were a great way to spend an afternoon in Nagano and we were pretty knackered by the time we made it back to our hotel.