For our last day in Singapore and our last day of vacation, we decided to go to Universal Studios Singapore, on Sentosa. We arrived when the park opened at 10 am and went straight for the ride Rowan wanted to see most – the Transformers ride.
It was spectacular. Amazing. Incredible. Awesome.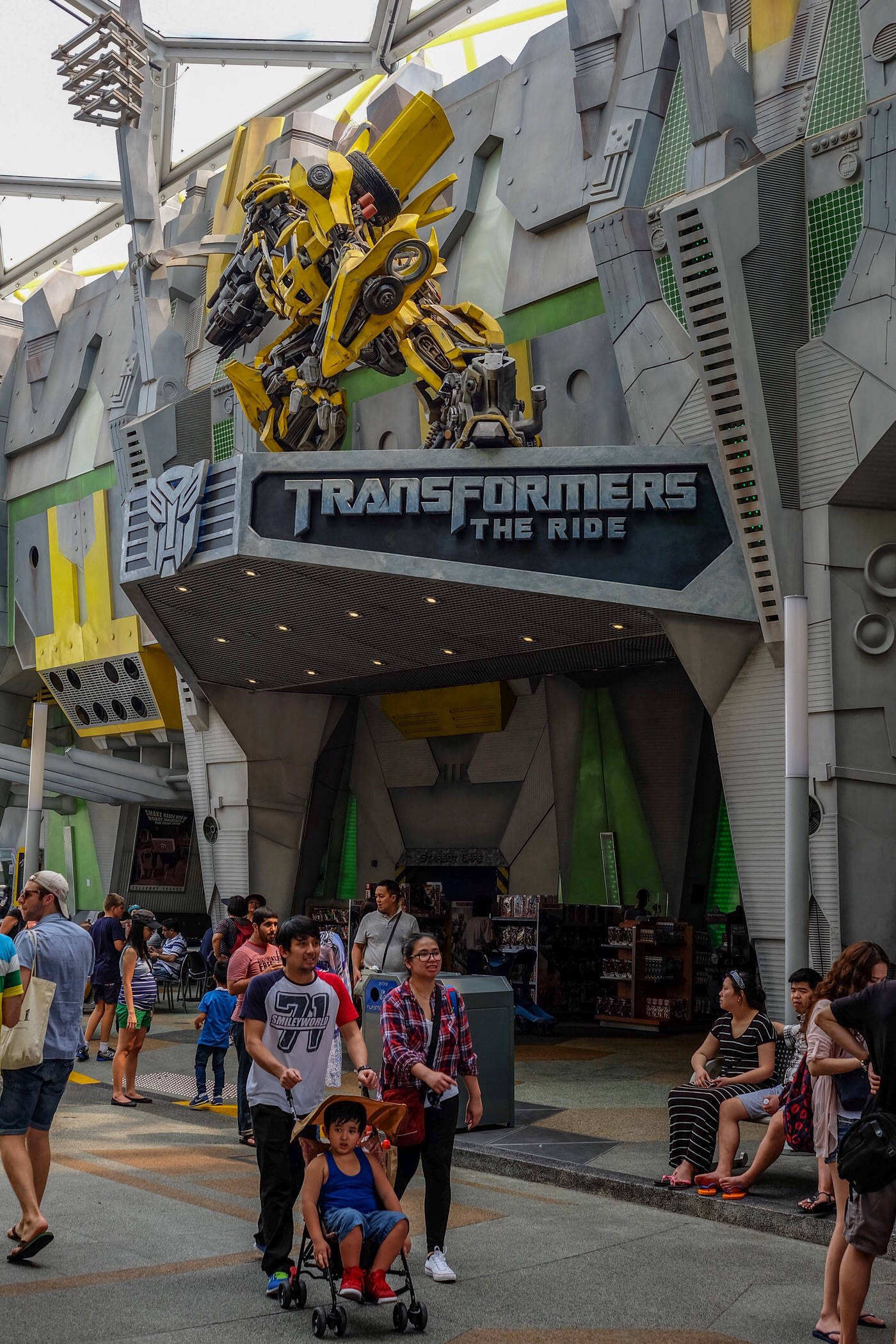 It's a 4D ride that had us riding in an autobot as other transformers battled Decepticons all around us. We crashed through buildings, off the tops of skyscrapers, and in and out of the grips of so many Decepticons, by the end, I was all turned around.
The 4D came in the form of splashes of water, gusts of wind, and being knocked and crashed all over the place in our autobot vehicle.
Rowan loved it, though he did get a little scared of Megatron – and I may have closed my eyes a few times as well.
"The Transformers ride is the best ride ever! I wish I could ride it 2 thousand million times!"
— Rowan
We also hit a river rapid ride in the Jurassic Park section, which soaked all three of us. We didn't mind, though, because, it kept us cool in the hot, sticky, Sentosa weather.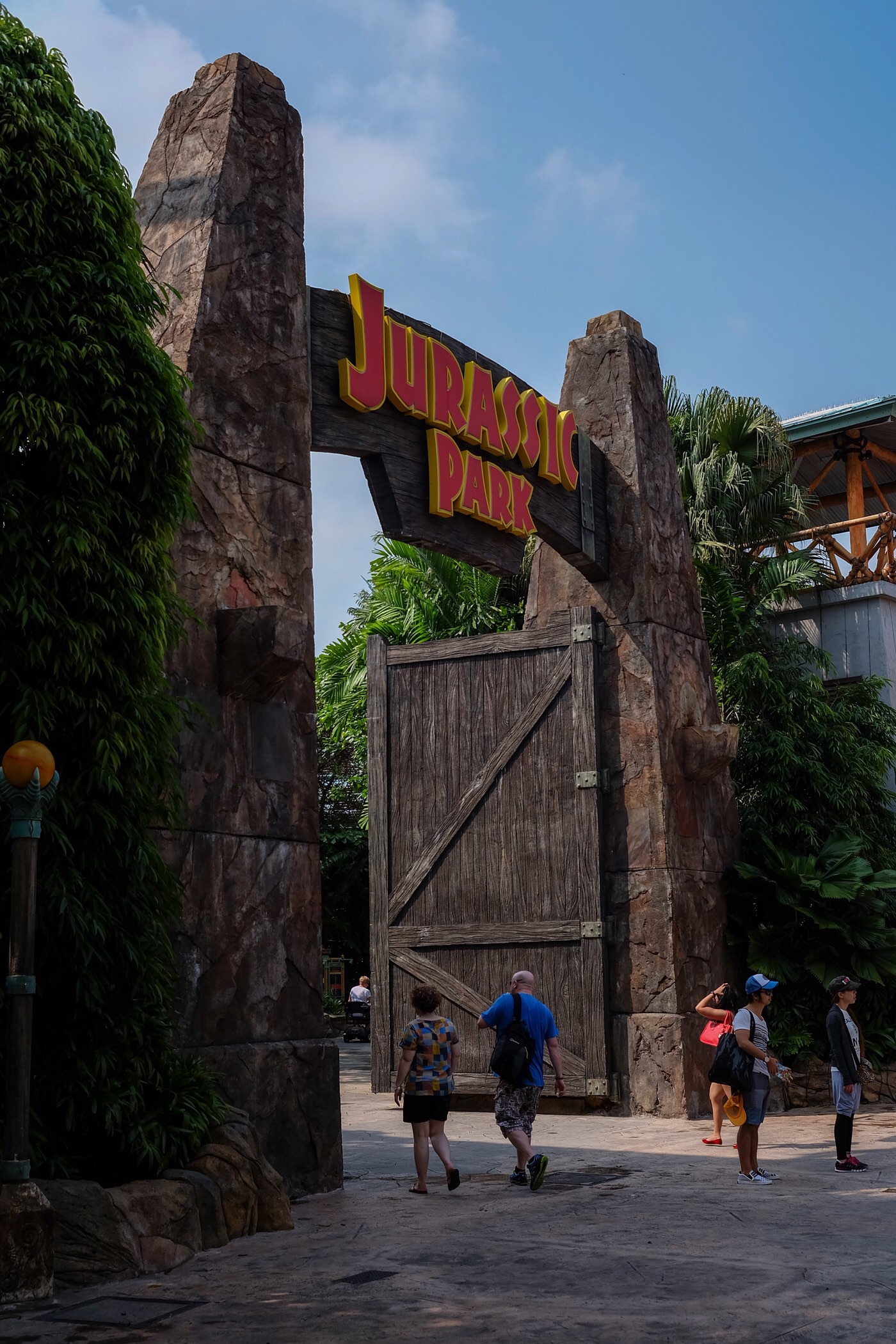 We rode most of the rides in the park and then shopped for some toys before leaving for another "swimming practice" session at the hotel pool.
Rowan swam a few widths of the pool like they were nothing at all – then he swam the length of it too. Nice! Great job, Rowan!
"When I become a better swimmer, I'm going to swim even farther!"
— Rowan
We're a little sad our month-long vacation is over, but also sure we'll enjoy sleeping in our very own beds again come tomorrow night. Especially after nearly 24 hours of travelling.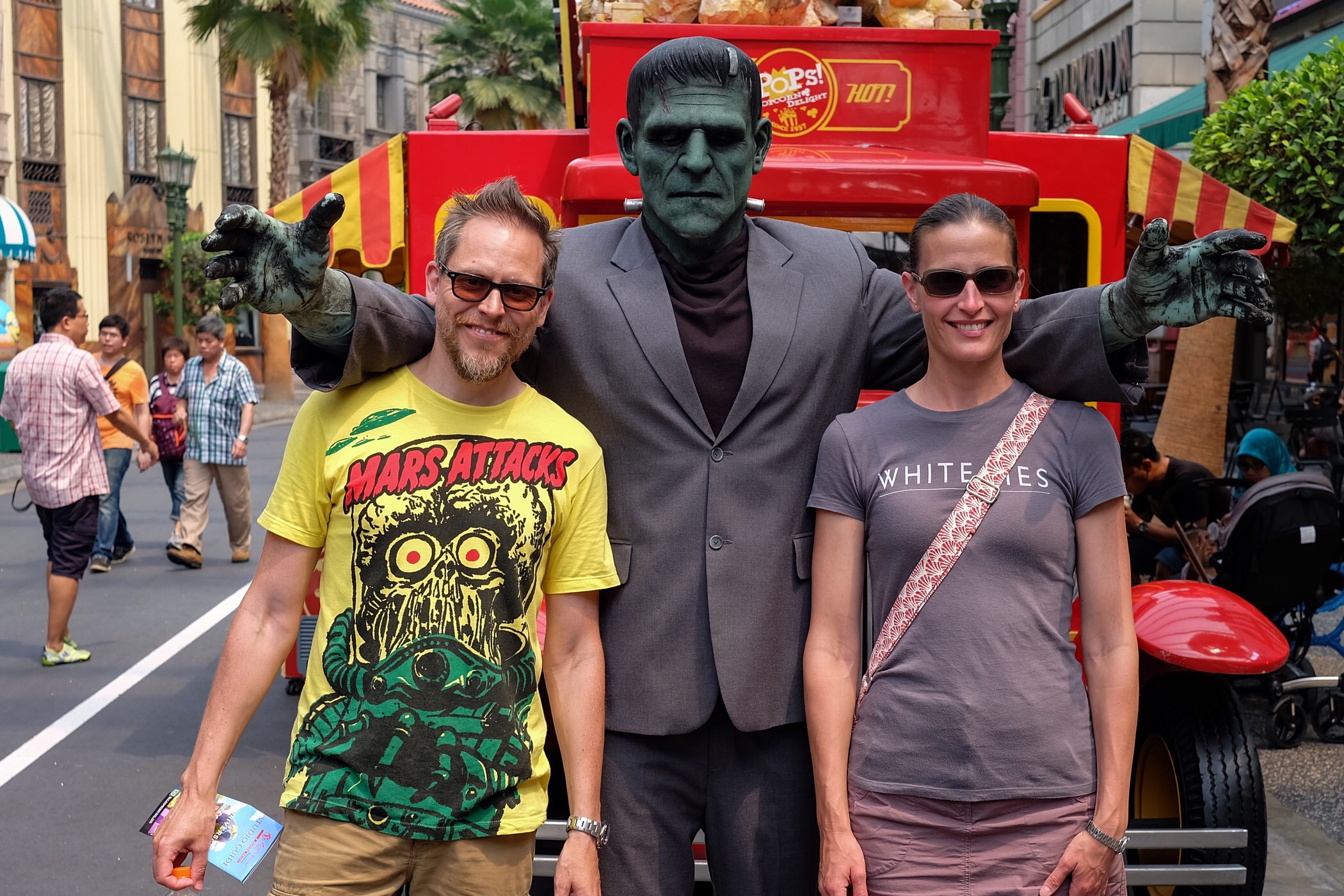 On our way to Singapore back in February, we flew via Europe. We're coming back via China, so we're literally going around the world on this trip.
I just hope it helps with jet lag.