On Saturday, we spent the day on Palau Payar, a small island and marine reserve, about 45 minutes from Langkawi. It was a chance for the three of us to snorkel and see some marine animals rather than more land based ones – and it was fantastic.
Palau Payar is a beautiful, tiny little island, completely covered in dense forest, except for the beaches. There are no inhabitants on the island or hotels because it is a protected area.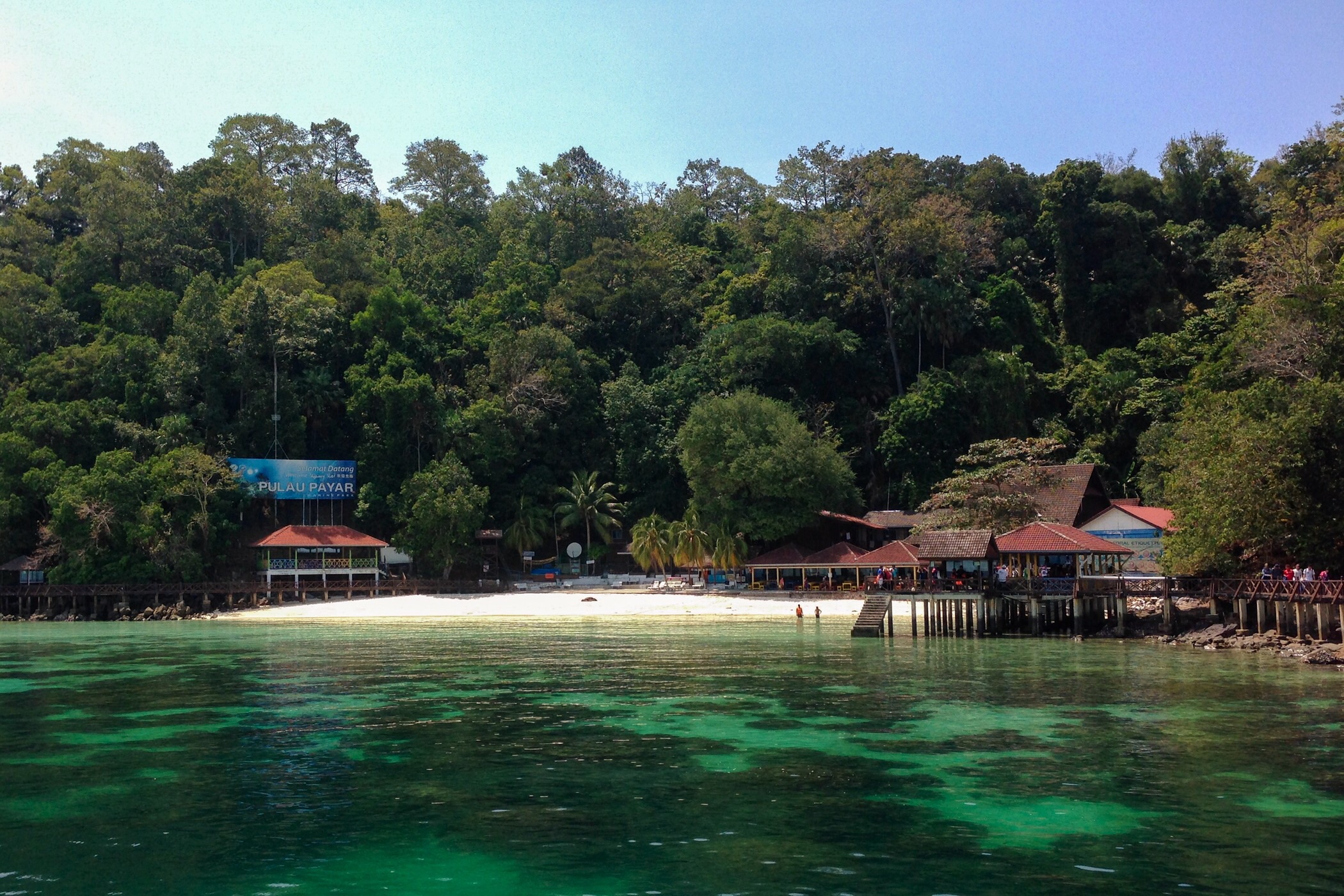 We jumped into the water with our snorkel gear as soon as we arrived and saw coral fish, parrot fish and baby sharks, swimming around the shallow water by the beach. In the afternoon, our guide took us to another beach and out into deeper water – about 10 meters deep – where we got the chance to float over massive mountains of coral, home to countless clown fish, angel fish, and more parrot fish.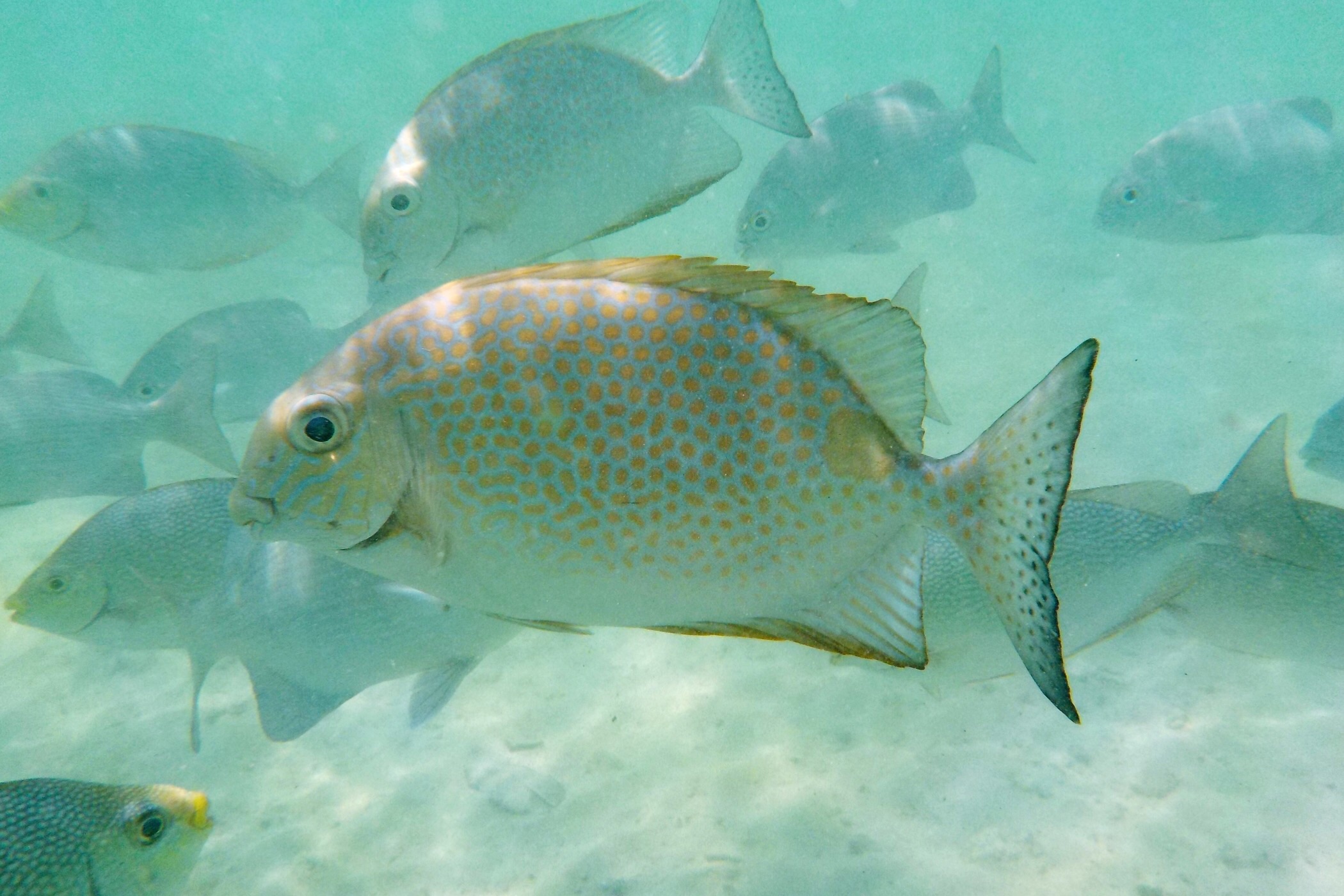 Next, Rowan rode on the back of our guide, who led us under a boardwalk to what he described as "shark alley". I thought he meant more baby sharks. He did not.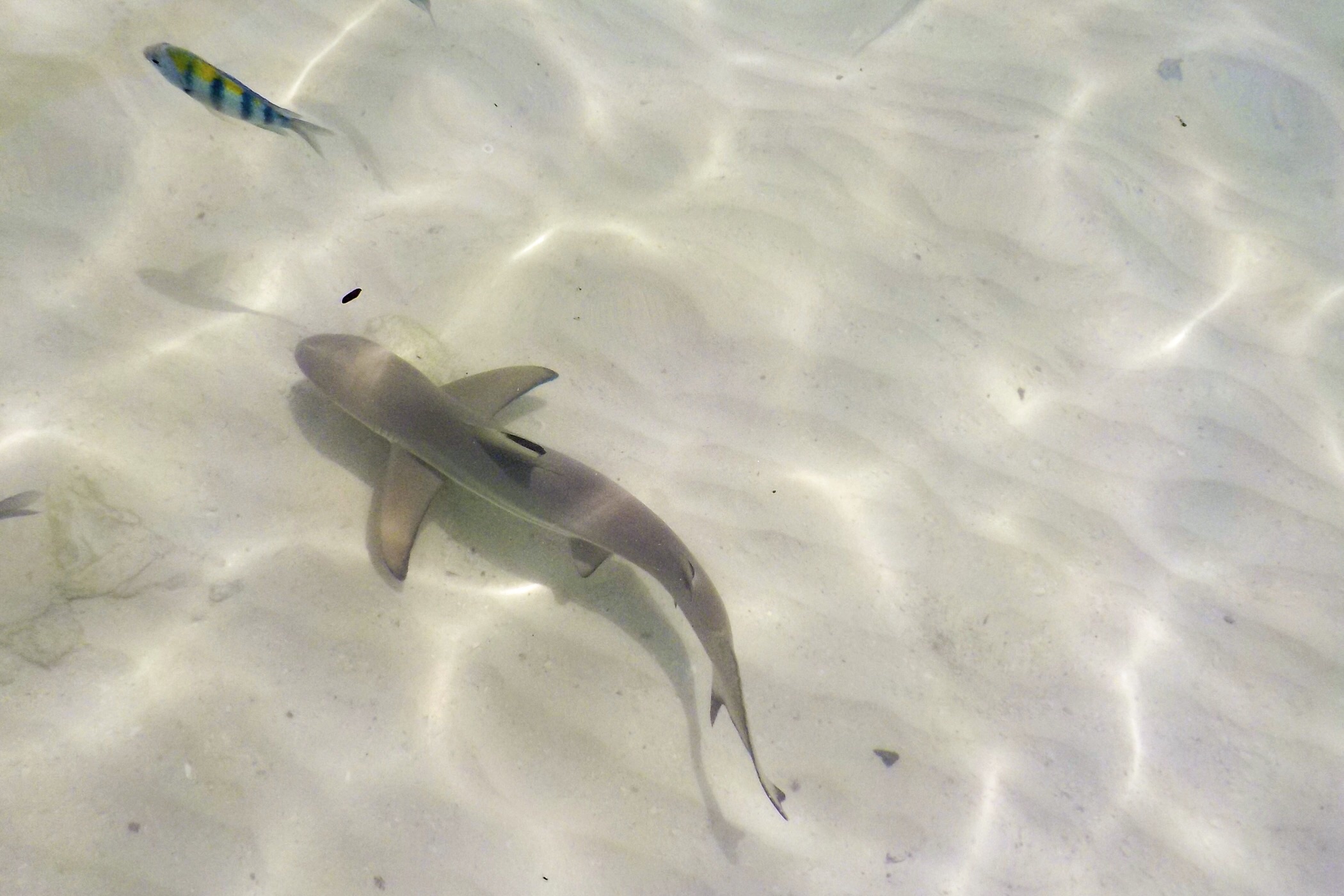 We found ourselves swimming just a few meters away from adult black tipped reef sharks, who were about 4 to 5 feet long. They didn't seem the least bit interested in us, which was great. Their normal food is small fish, octopi and crustaceans, so even Rowan would have been too big of a meal for these little predators.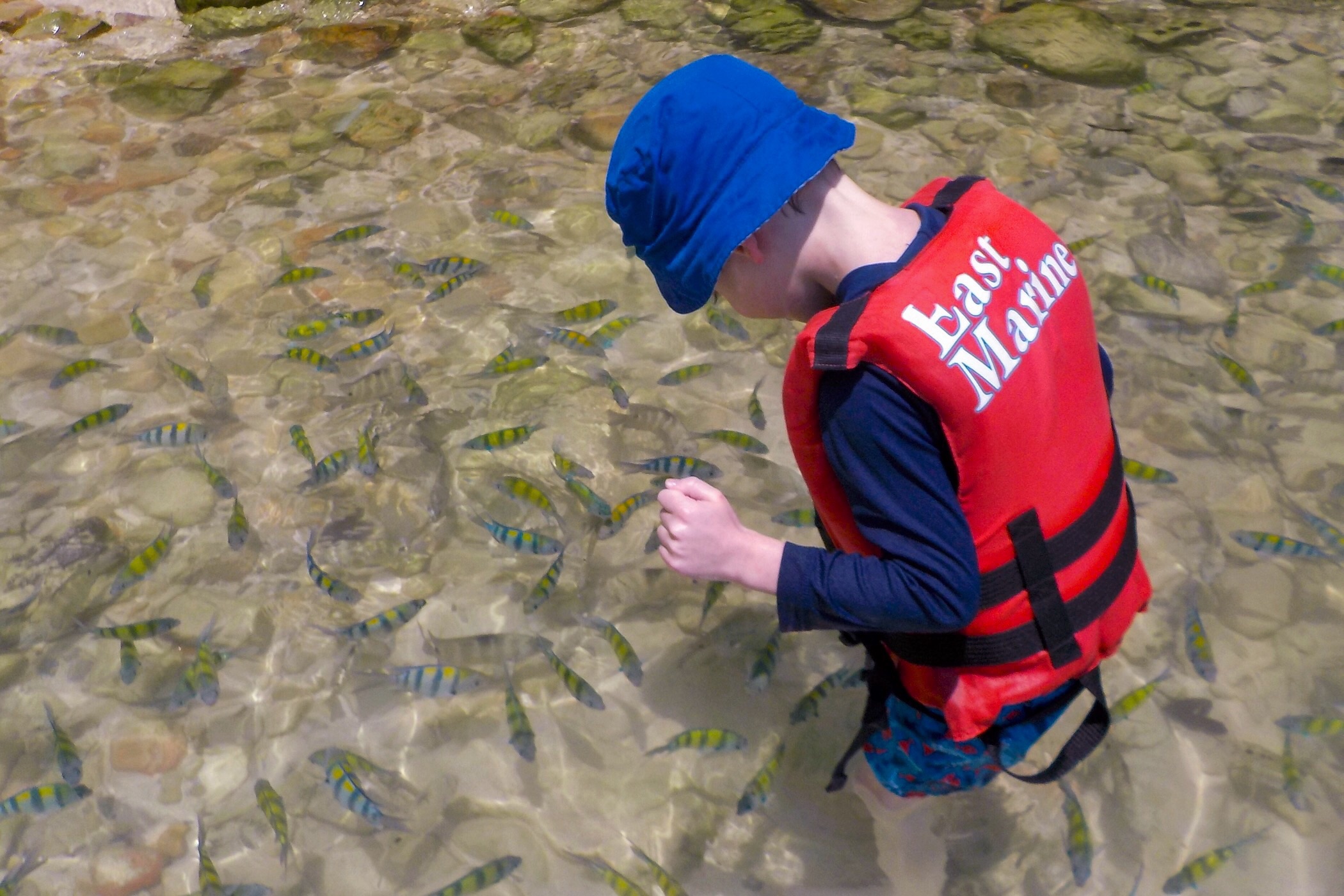 After seeing the sharks, Rowan was keen to get back to shore, so I swam him back, passing about half a dozen sharks along the way. Then I did some more snorkelling, while Rowan and Kevin swam with the smaller fish near the shore. At one point, Rowan was completely surrounded by little coral fish and some of them even bit his leg, but he said it didn't hurt a bit.