Many of Kanazawa's key sites are clustered in one area. We started with Kenrokuen Garden, described as one of the three most beautiful landscape gardens in Japan. Built and expanded over two centuries by the ruling Maeda family as a private garden, it was opened to the public in 1871.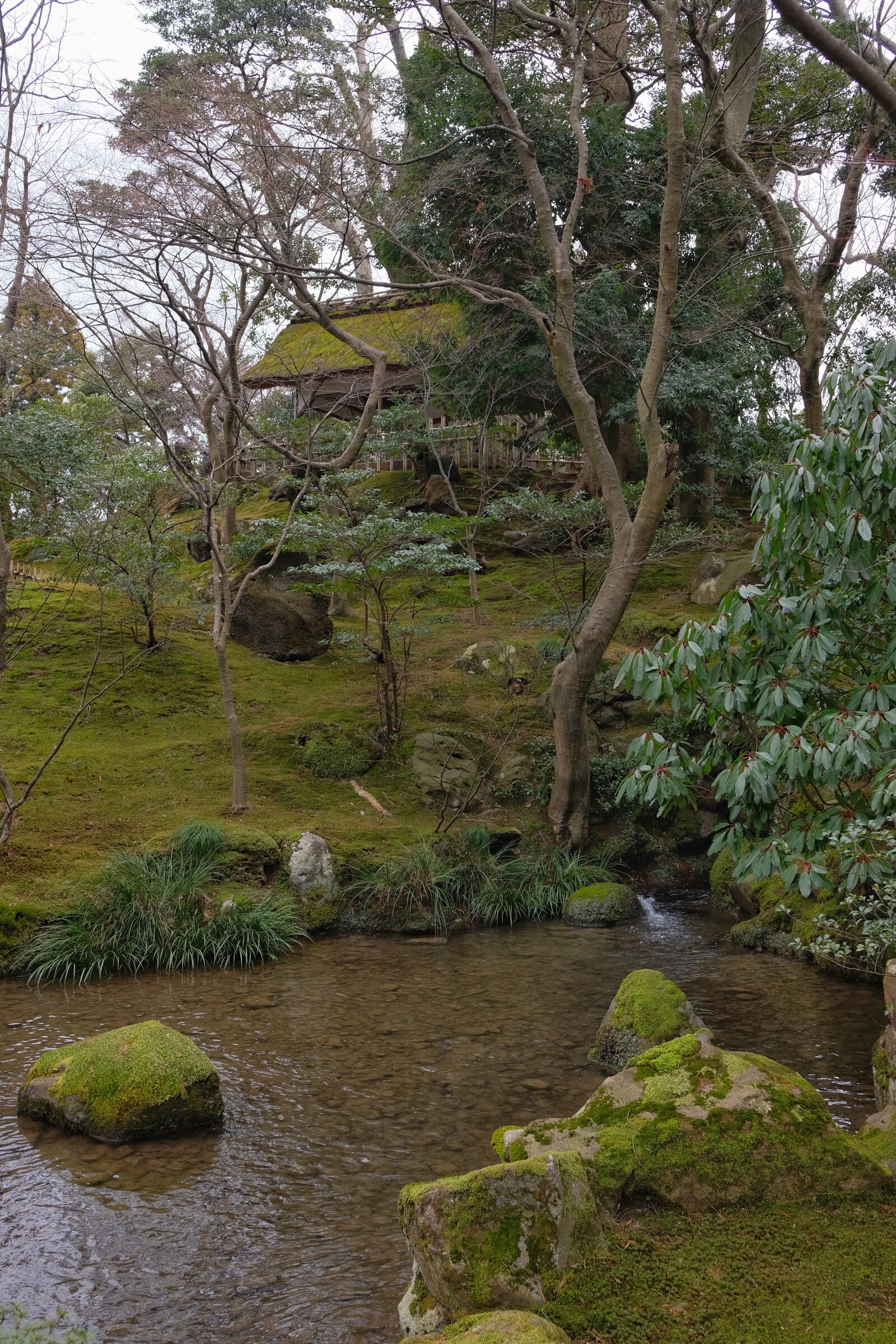 We're so glad it was. It's huge, with gorgeous trees, tea houses, bridges, streams, waterfalls and stone lanterns dotting the grounds, separated by neat gravel walkways, lush ponds and spectacular viewpoints of the city below. One of my favourite spots was the Kawasaki Pines next to Kasumigaike Pond, with its branches reaching and hovering over the water in what seems like an otherworldly balancing act.
And at just 310 Yen per adult (about $4), and free for kids, it's well worth the trip.
Just across the street from the Garden's Mayumizaka Entrance is the 21st Century Museum of Contemporary Art, Kanazawa, which has just 14 small rooms, but all of them are incredibly exciting. Before you enter each room, Japanese and English writing on the all white walls give you hints about how you can best experience the art.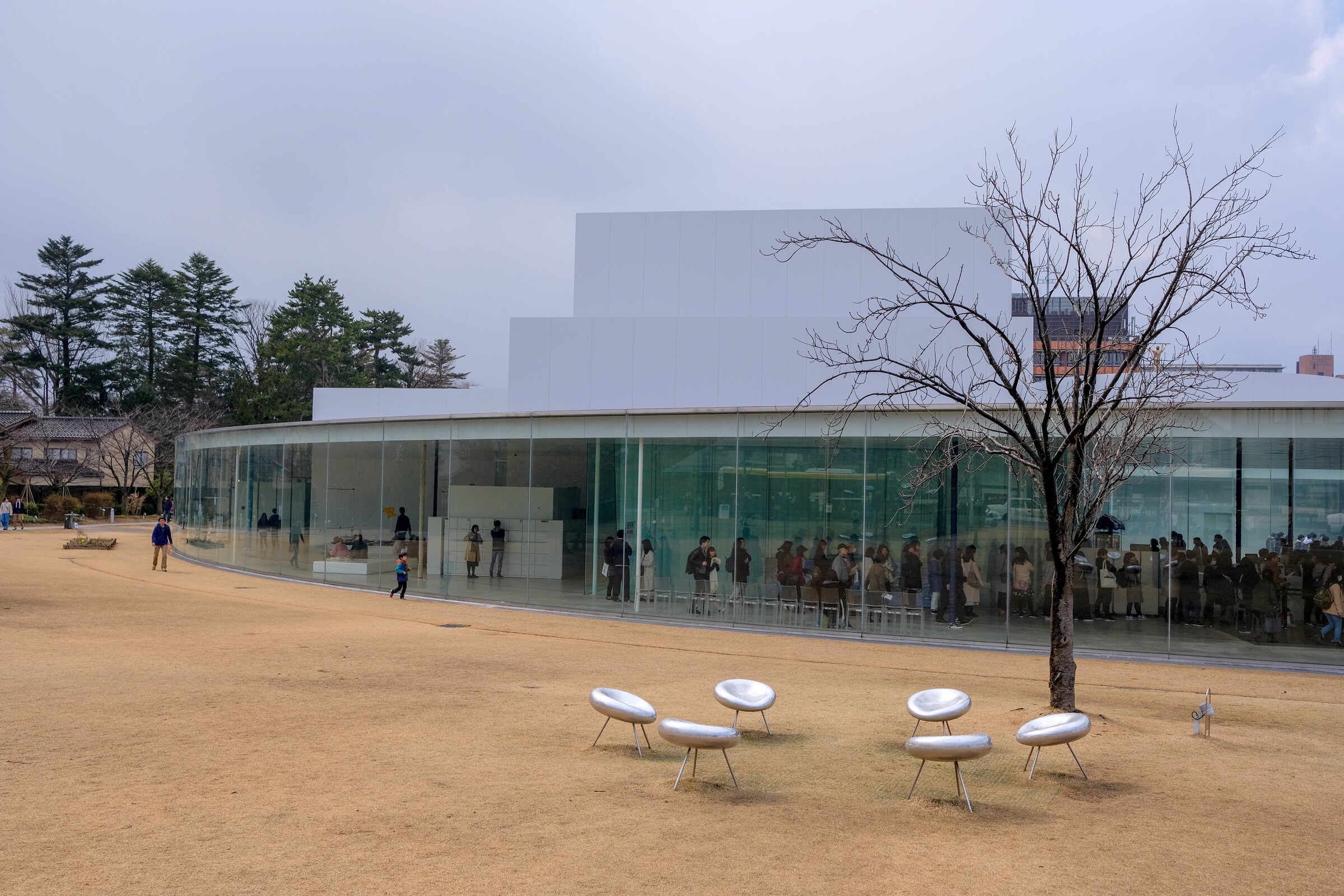 For example, outside one exhibit, it said, "watch the movement then try closing your eyes". Inside we saw three videos of books with coloured dots on the pages being rapidly and repeatedly flipped. When you watched the pages being flipped, it looked as if the coloured dots were jumping all over the pages. When you closed your eyes, you still saw the sensation of the movement.
Another room had us listening to a modern chaotic symphonic piece and watching robotic arms as they moved around above a cross between a 70's recliner and a dentist's chair. The robots intermittently jabbed the air directly above the chair with metal pins, as if they were dancing to a modern ballet. The piece, which went on for about five minutes, was called "The Killing Machine". It was amazing.
Another piece, called "The Marionette Maker" was an old camper van with spinning helicopter blades on top and a loudspeaker playing instrumental music, while through windows all around the the camper we watched dozens of marionettes moved by small robotic arms or pulleys. It was completely weird and fascinating.
After visiting all 14 unusual and mesmerizing rooms in the museum, we walked 10 minutes to a completely different museum, the D. T. Suzuki Museum, which has photographs and books associated with Suzuki, one of Japan's most famous Zen philosophers. The rooms in this post-modern style museum are quiet, rectangular, sleek and simple, and some have long horizontal, floor to ceiling windows looking out either on the forest on one side, or the meditation pool on the other. The pool is shallow and immense, with a white stone wall on one side and a fence on another. Tall, rectangular doors open out onto the pool, with benches for you to sit and meditate or just appreciate the stillness of the place, contrasting with the movement of the trees in the wind, rising on a steep slope beyond the fence. It was an amazing experience and was Rowan's favourite museum that day.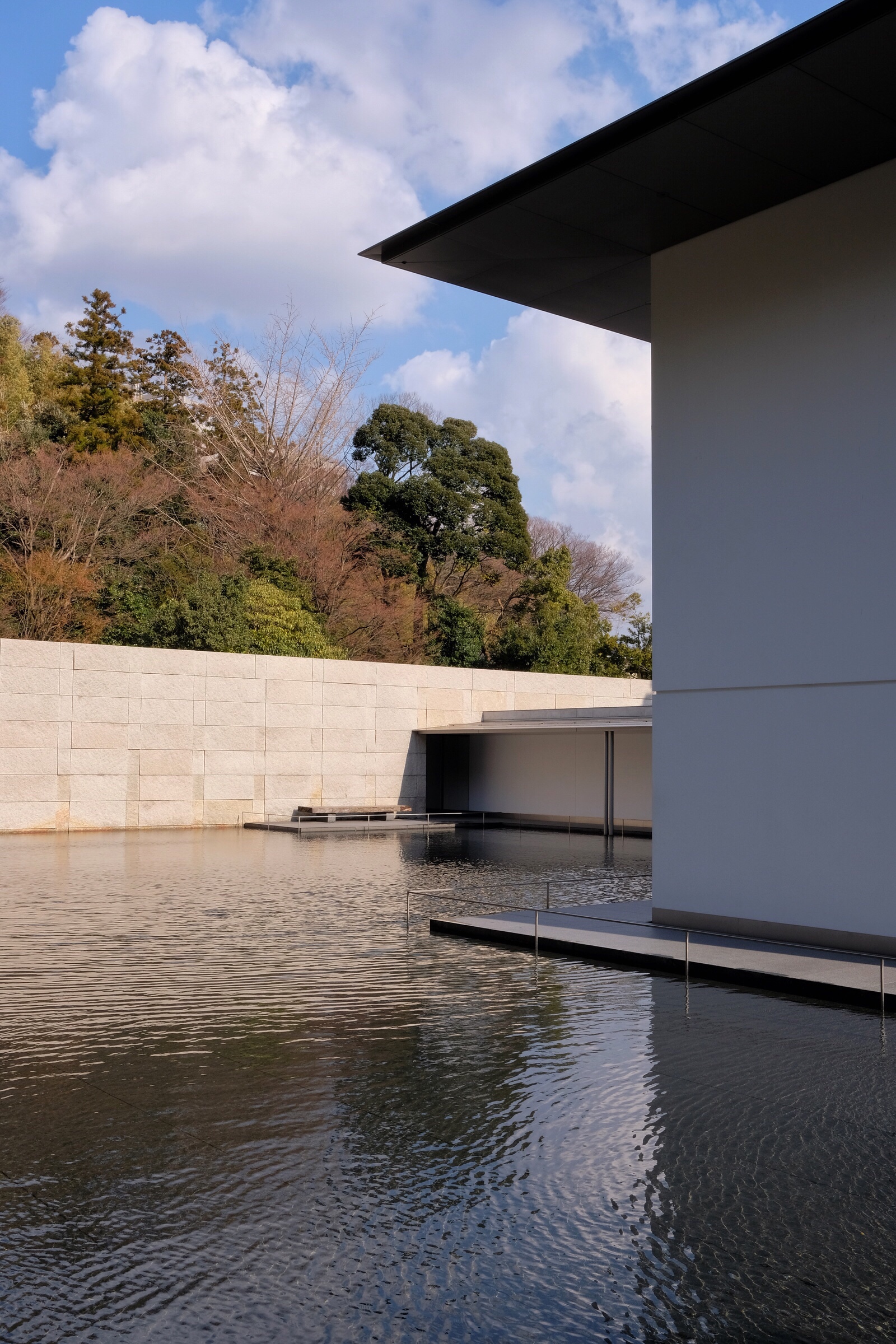 The last museum we went to was the Prefecture Museum of Art, which was small, but really beautiful. We looked through the permanent exhibit, which has about a dozen rooms, filled with Edo Period pottery and scrolls, along with more modern paintings, sculptures, iron work and textiles, like kimonos. It was a calm place to walk around in for about 45 minutes, and well worth the 400 Yen (less than $5) per adult (kids are free).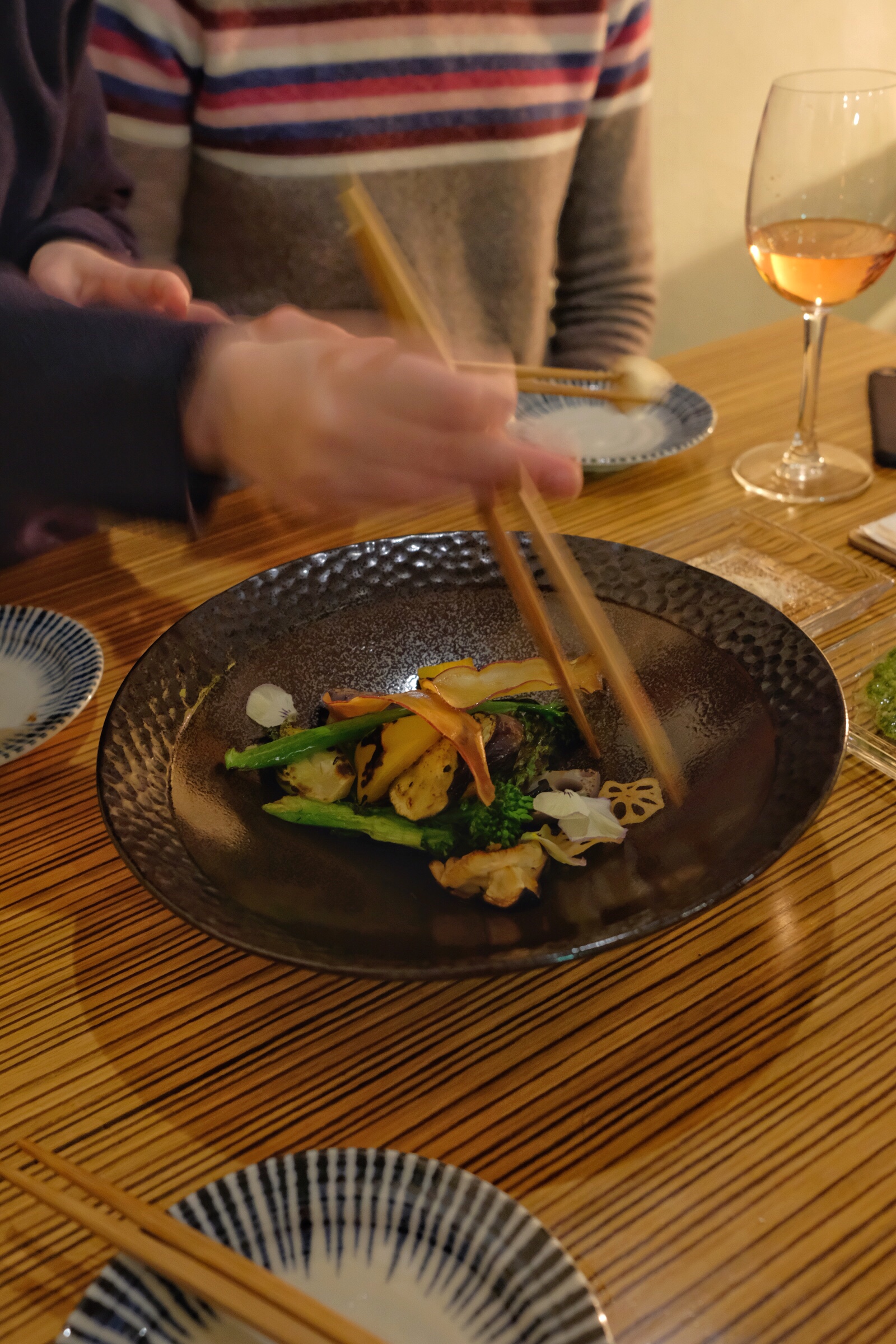 We had dinner both nights in Kanazawa at a small (16 person) restaurant run by two young people, called Slow Luck. We had grilled vegetables with pesto and salt dips, vegetable fritters and margarita pizza. The food was incredible, and the people so sweet and kind. They welcomed us back the second night and saw us out the door both nights with lots of smiles, "arigato"s and bowing on both sides, which made our dinners there so special and welcoming. We loved Slow Luck, and it's one of the reasons we absolutely fell in love with Kanazawa.