We couldn't come to Rome without hitting two other museums – the Capitolini Museums, behind the Vittorio Emanuele II monument and the Roman Forum on the other side, which we love for its endless rooms filled with Roman antiquities. It also has an open-air balcony in the basement, overlooking the Forum, which is a stunning view.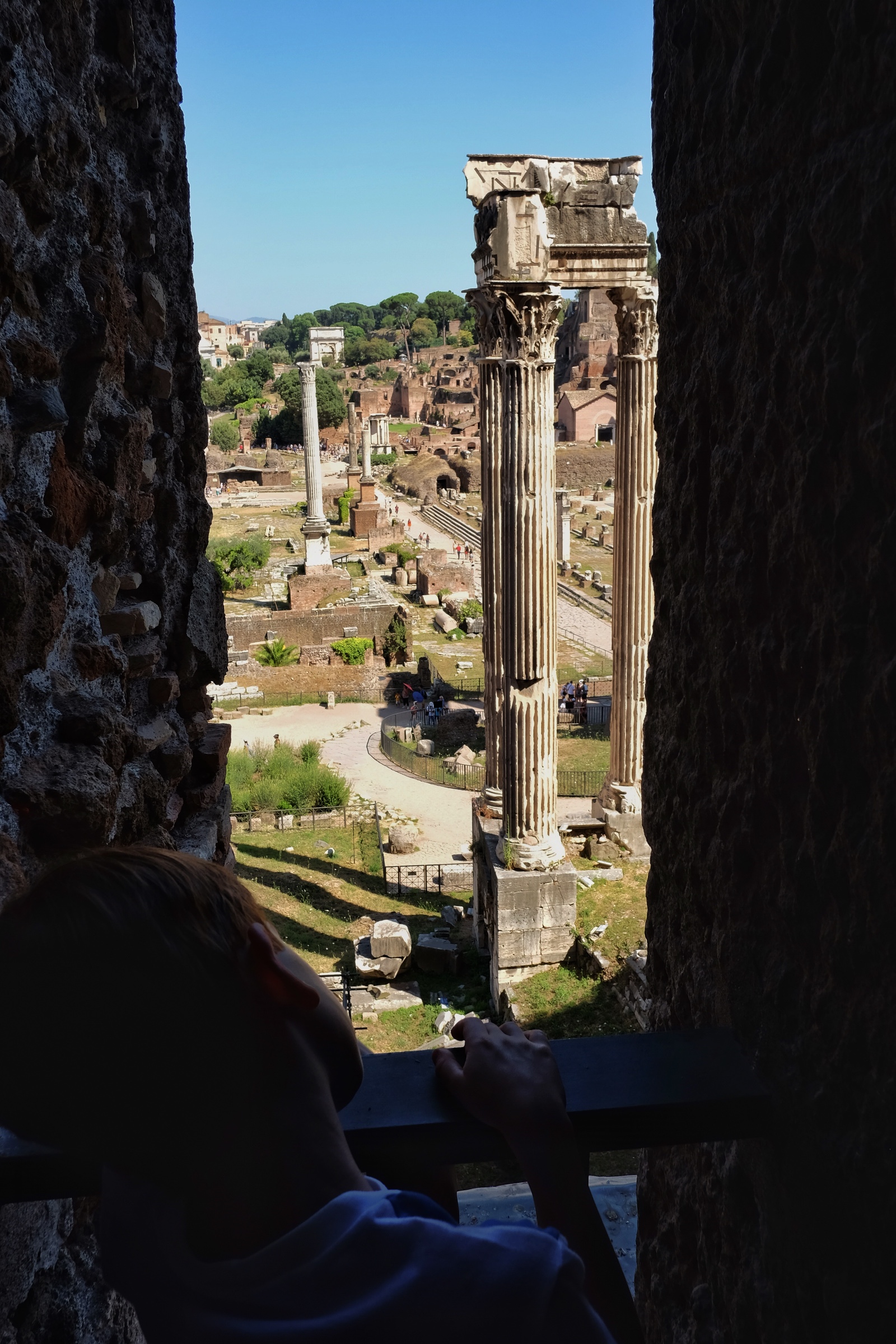 Rowan had to look for a few sculptures and works of art as part of his Mission Rome (amazon.ca / amazon.com) scavenger hunt, which kept him busy for a while, but he also loves exploring every room of every museum we go to, which is nice for us, because we do too – and the Capitolini was no exception.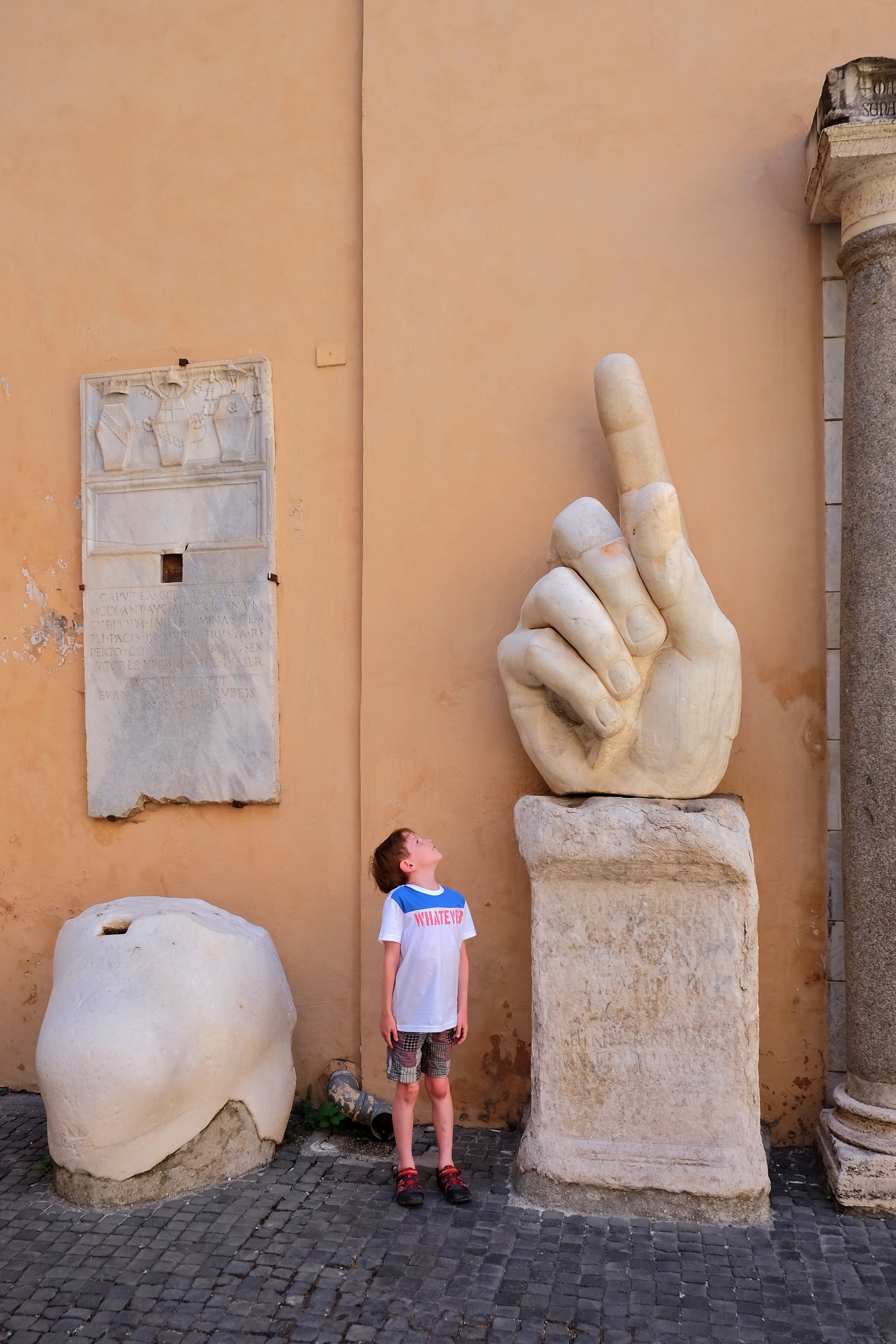 There were a bunch of parents with kids in there on the day we went, which is something we've not seen before, but was super cute and nice. Rowan felt like a big kid compared to the little toddler who was in a lot of the rooms we were in at the same time, and we walked behind one family with two kids, one of whom was as enthusiastic about being the tour guide for his parents as Rowan was for us!
On our last full day in Rome, we spent the morning walking to and then enjoying the splendour of Palazzo Barberini, which is Rome's most impressive palace. It was the private home of the Barberini family up until the 70's, when it became an art museum, and we love strolling through the richly decorated rooms and looking at the truly amazing collection of old masters paintings … including a Caravaggio!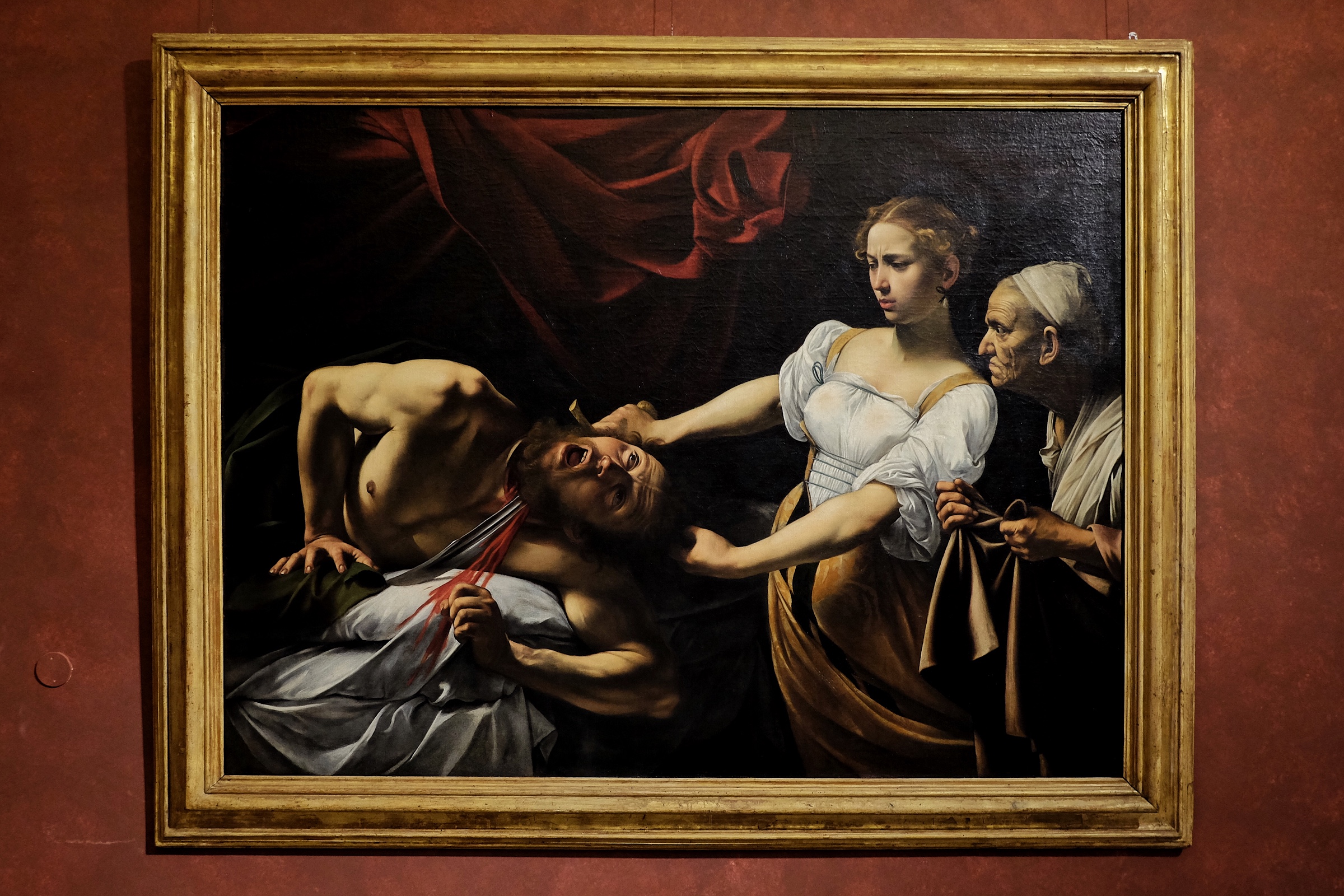 Our favourite room, one that used to display incredibly tall, floor to ceiling paintings, all placed side by side on two opposing walls, was empty the day we visited, which disappointed us and Rowan, because we had raved to him about it all morning. Also, the third floor was closed off because of staff shortages, which was also a disappointment, because it lets you to see the rooms of the palace as they were when the family lived there. Not as impressive as the art collection, but still kinda nice.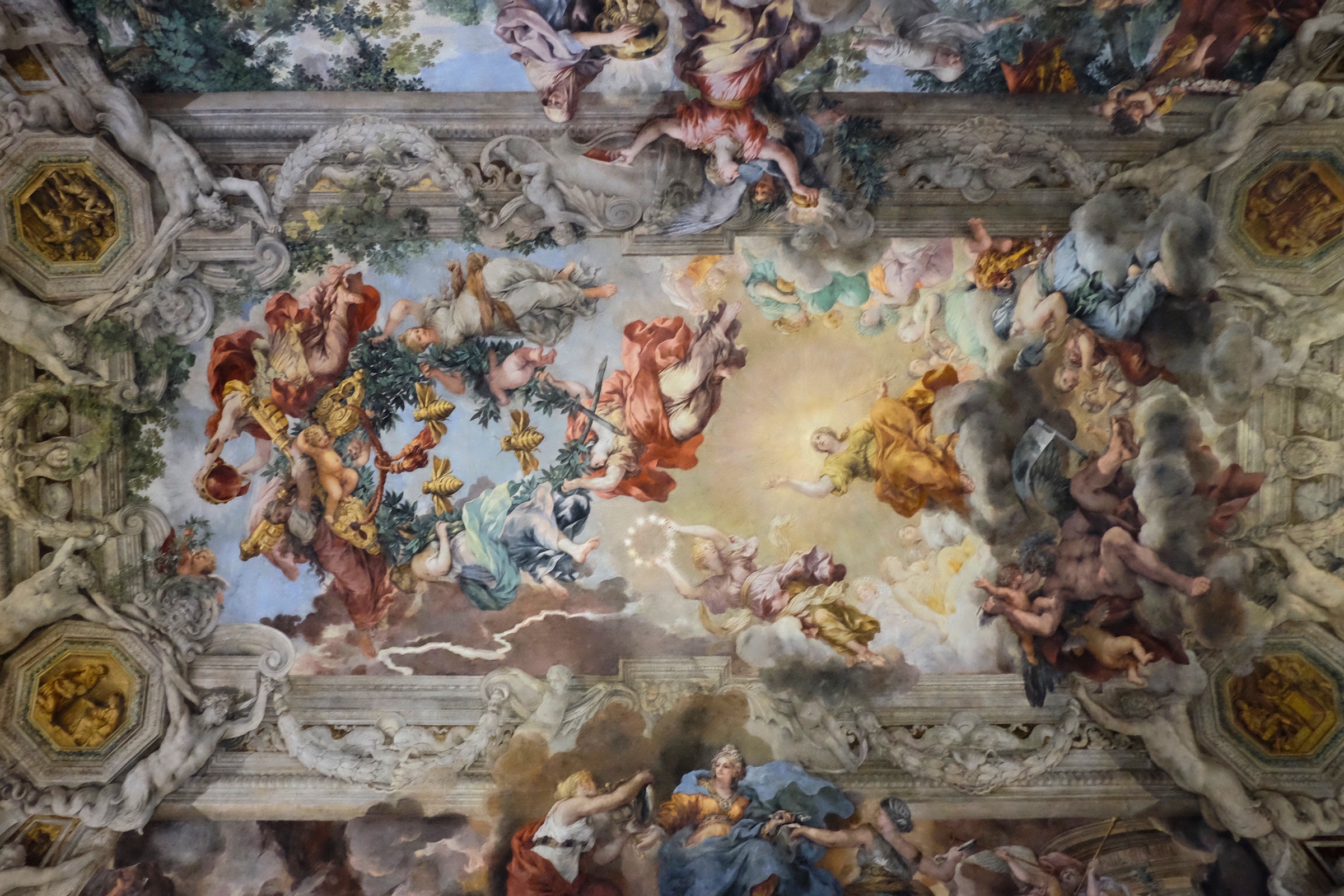 For our last night we went to a restaurant called Etabli, which was eclectic and interesting, with a few vegan and vegetarian dishes on the menu that we tried and found amazing. The cool waiters, seeing Rowan drawing some of his ink drawings on the ochre paper place mats, brought him a notebook and a pile of crayons and markers for him to create something to add to their collection. Rowan chose one of his favourite subjects – an erupting volcano, but added some interesting grid lines and geometric designs that, we think, with no parental pride whatsoever, was pure genius.
We walked back to our room, thinking about how much we will miss Via dei Coronari, the restaurants and shops, cobblestone alleys and marble fountains, landmarks, buildings and church bells we've come to know so well and love. We'll just have to come back, we said – Rowan, loudest of all.