For our second full day in beautiful, romantic Florence, we got up early to get ourselves over to the Ufizzi by 8:30 am! We had purchased our tickets two weeks earlier and so we didn't have to line up! Nice!
We followed the crowds to the second floor to see Michelangelo's Sacred Famliy and the Botticellis, before heading down to the first floor to see the Caravaggios. Alas, one of them was on display, so we only got to see "Medusa", and Artemisia Gentileschi's "Judith", which was a nice surprise. Kevin, however, was a little disappointed!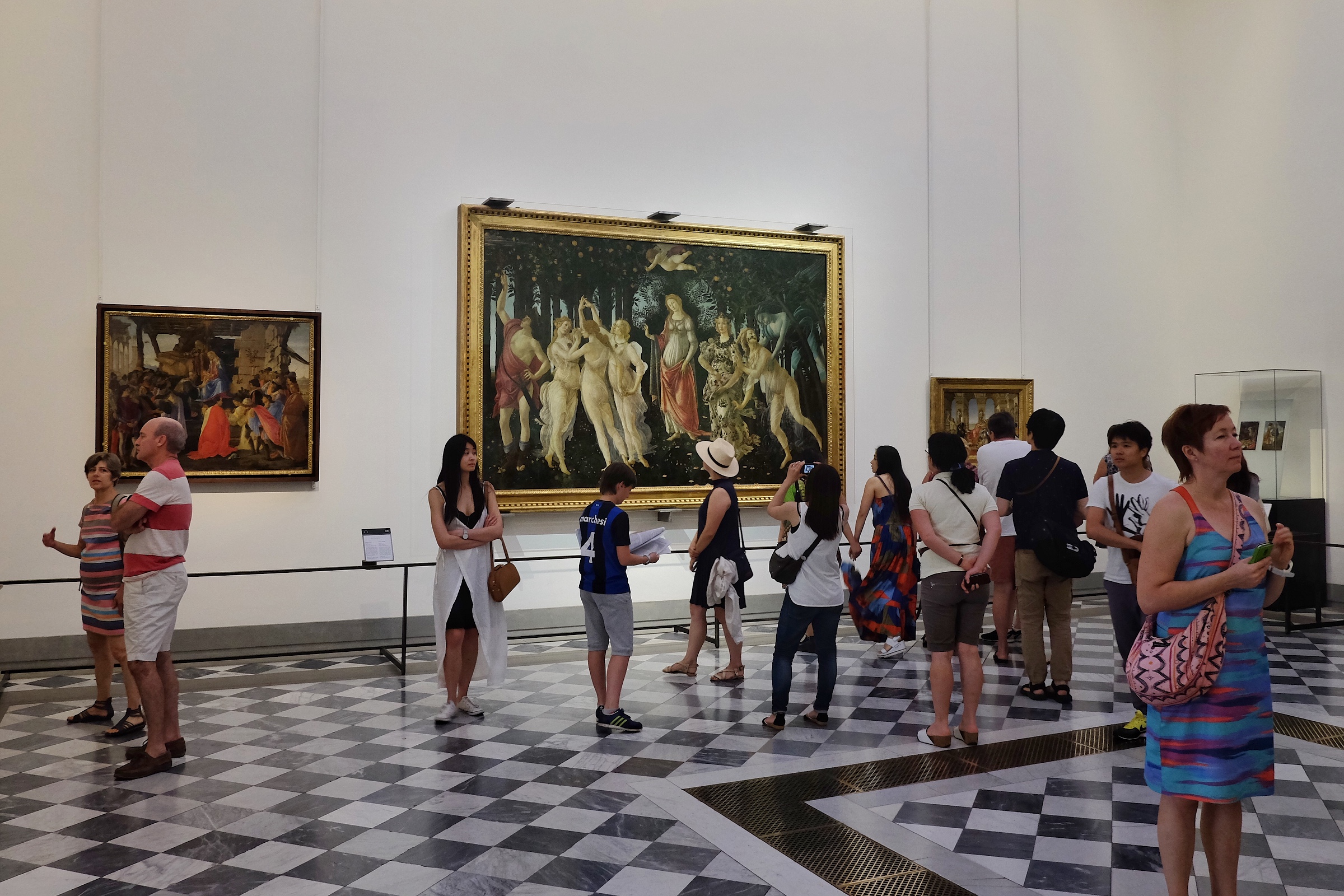 After that, though, we were so happy to drift in on Leonardo DaVinci's Annunciation, which is fantastic and wonderfully displayed, along with a few other works partially by him and other artists from his studio. Four paintings in one quiet room. No crowds. Gorgeous.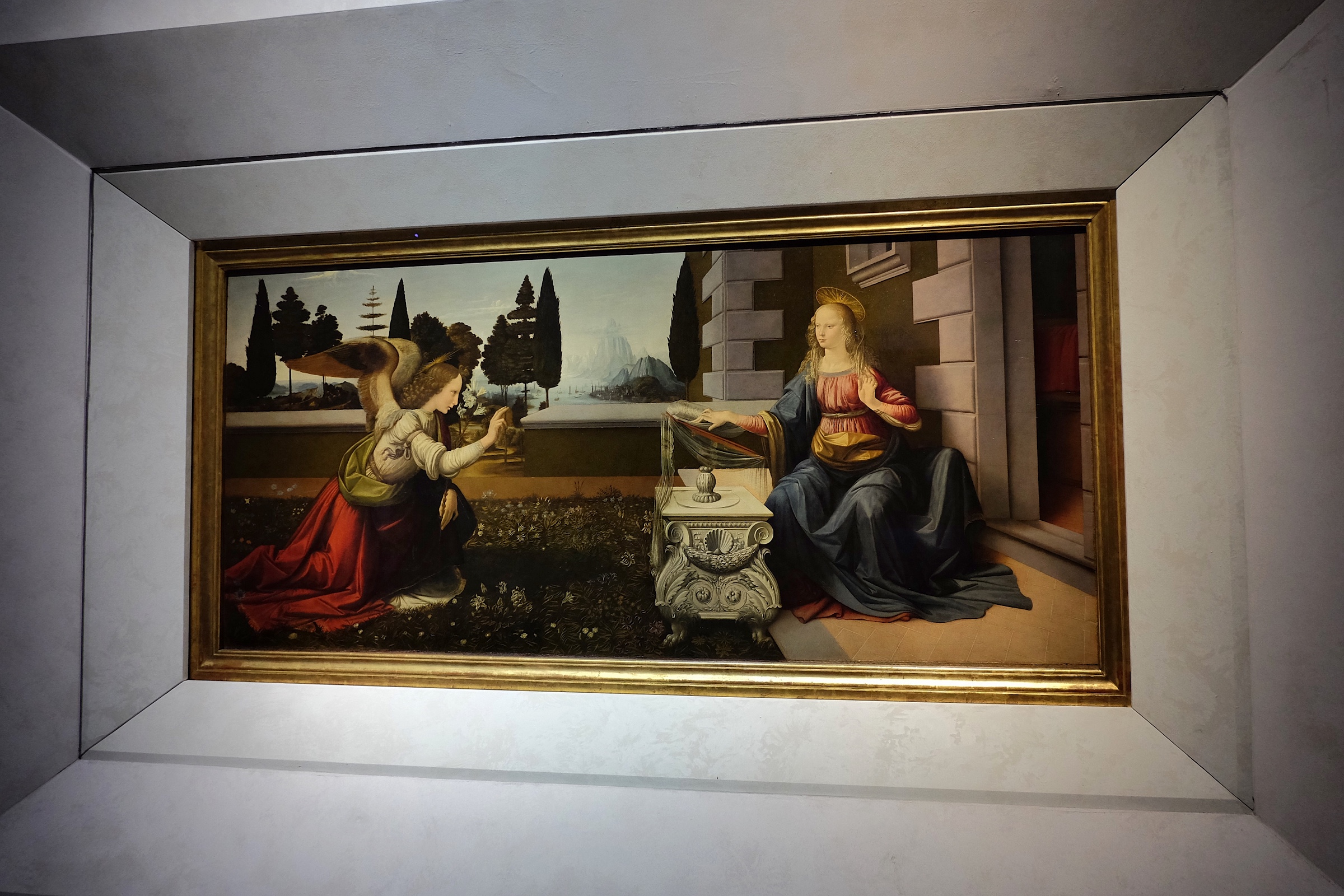 After about two hours at the Ufizzi, Rowan was tired, so we went back to our apartment for lunch and a nap before heading out again. We went straight for Santa Croce, got our tickets (kids are free!), and stepped inside the dark, cool walls of this, one of Florence's most famous churches. Rowan took the lead again, looking for the tombs of the famous names we told him about, like Galileo, Dante and Michelangelo. He found them all and took us to them with pin point precision!
Then he led us into the sacristy, where we saw a crucifix by Giotto, and a few other rooms with gorgeous, gigantic paintings and frescoes. We spent about an hour walking around and then headed back home for a rest and a change before dinner. Not before we found a brew pub, though, where Kev had an interesting lager, while we all watched the Wimbledon men's semi finals with Raonic and Federer. Once Rowan found out that Raonic is Canadian, he was hooked! It was an awesome match, possibly even more so because we were watching it in Florence…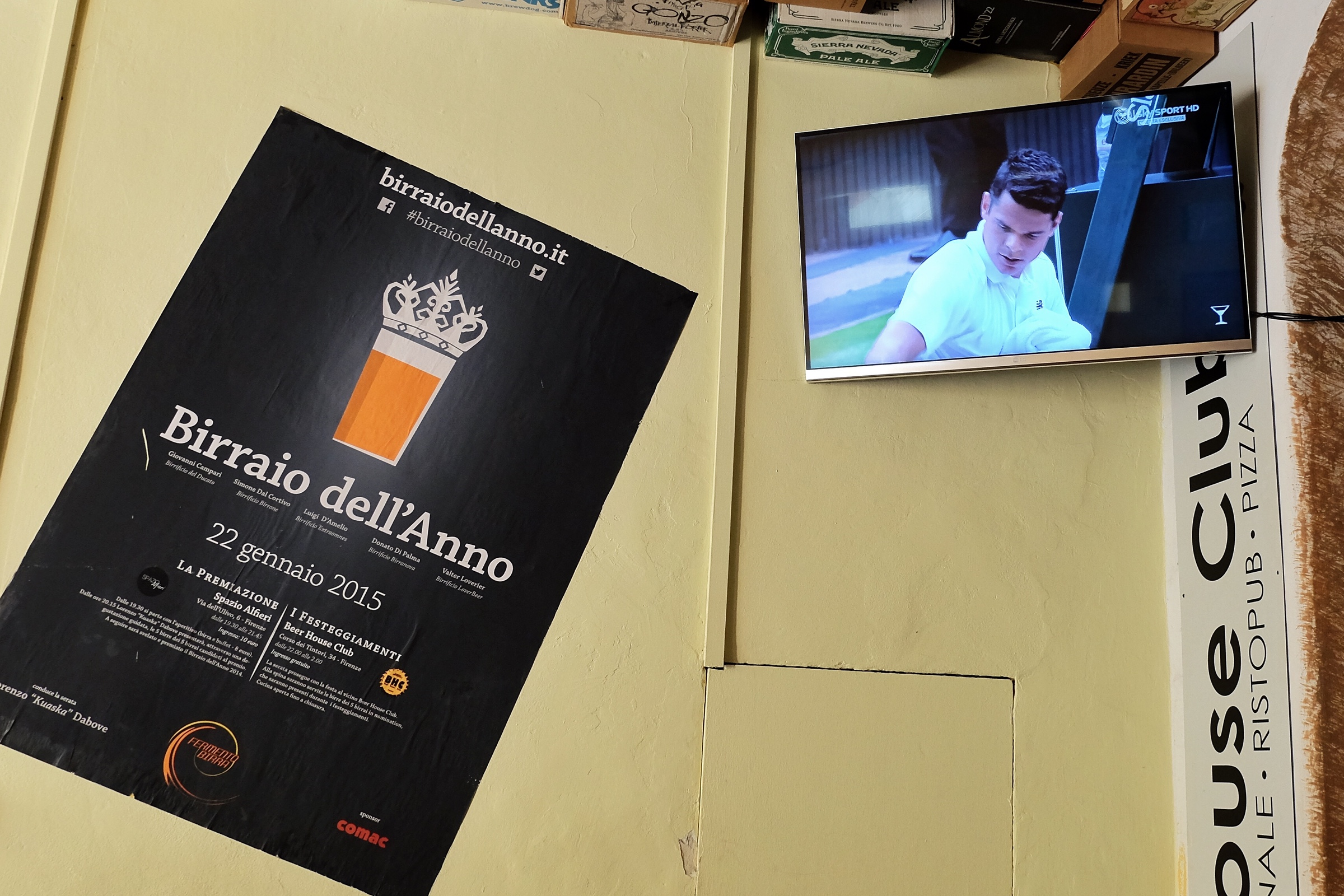 For dinner, we found this awesome vegan/vegetarian restaurant, where we had the most amazing food in Florence yet. We also got a tip on another awesome vegan restaurant we're going to try tomorrow night. Check in soon to find out how it went!