On our last full day in Langkawi we walked 10 minutes down the road from our resort to Gunung Machinchang, the island's second highest peak. We rode a giant, 2 km cable car to the top, where we stopped at two viewing platforms to look out over the mountainside and the Andaman Sea beyond.
The mountain is covered in rainforest and we could see two waterfalls that were all but dry at this time of year. (During rainy season, they would be spectacular!)
One span of the 20 minute cable car ride spans 950 metres, which felt like an eternity of dangling in mid air, high above the forest.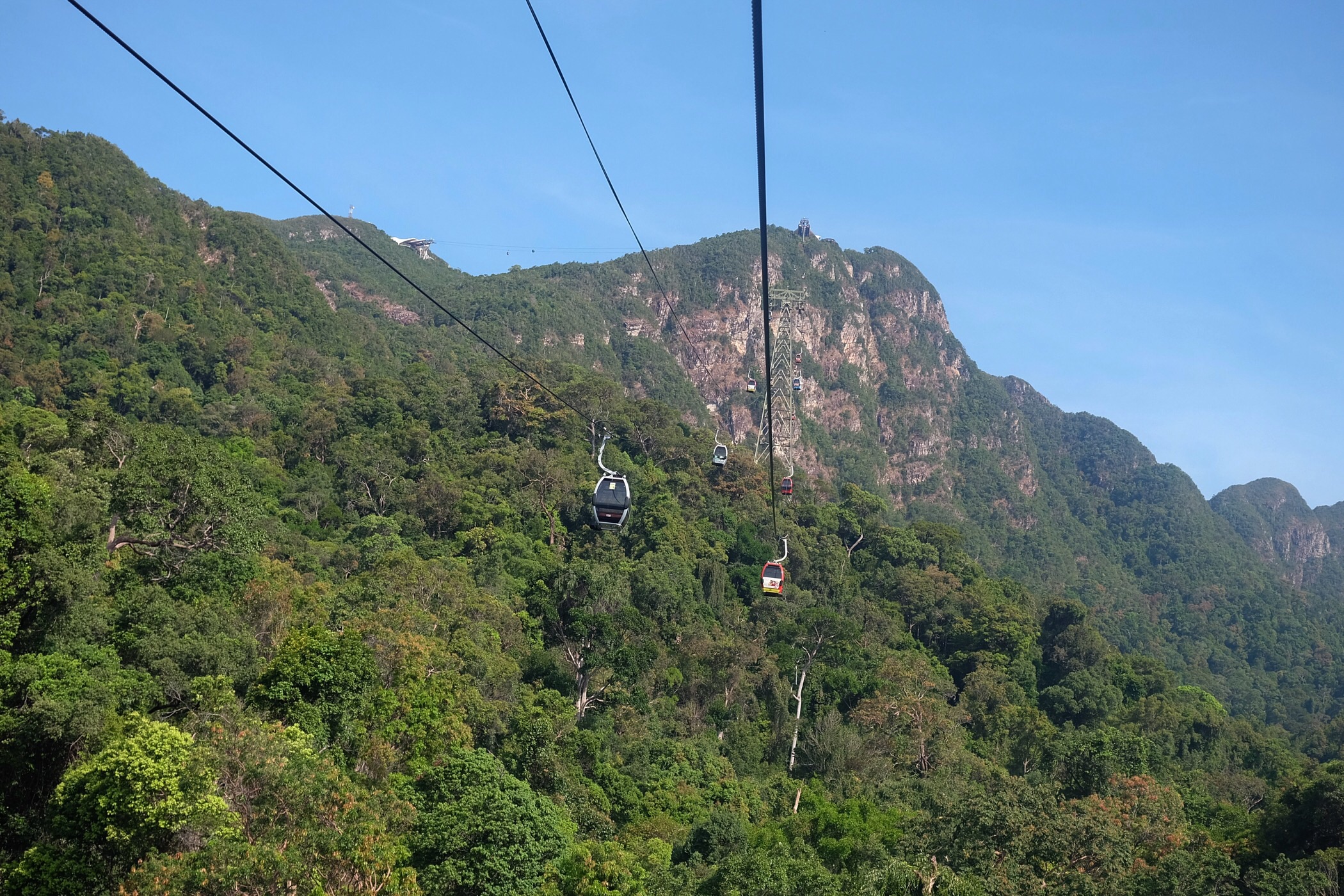 Once at the top, the view was vast and gorgeous, especially over the hilly slopes leading down to the Sea on the south side. On the north side of the platform we could see sail boats dotting the water and the southern-most islands of Thailand in the hazy distance.
Rowan wasn't the teensiest afraid of looking down over the heights and very happily peered over the edge of the railings. On the cable car, both on the way up and down, he must have been quite an adorable sight because the tourists we shared the rides with took pictures of him, perched up on his seat, smiling out at the sky.
At the base of the mountain there is a small tourist "village", filled with little shops selling t-shirts and trinkets. Rowan found a pair of sunglasses he liked and got to have a mango popsicle to try to fend off the hot and humid weather.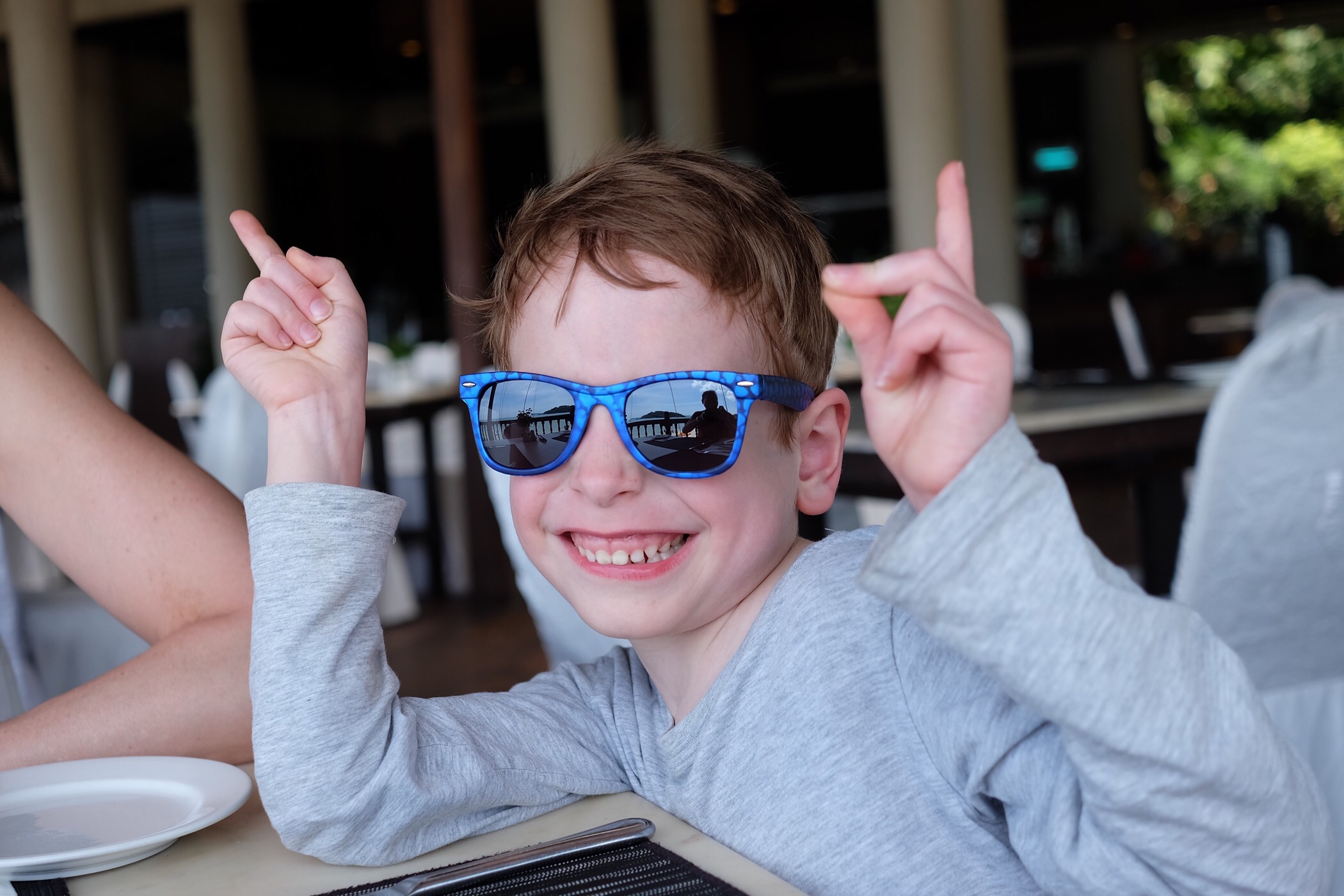 Back at the resort, it was time for lunch and some pool time to end our last day on the island. On Monday we left for Perth, Australia, where we have been enjoying leisurely walks to the beach, board games and awesome pizza dinners at our friend's house.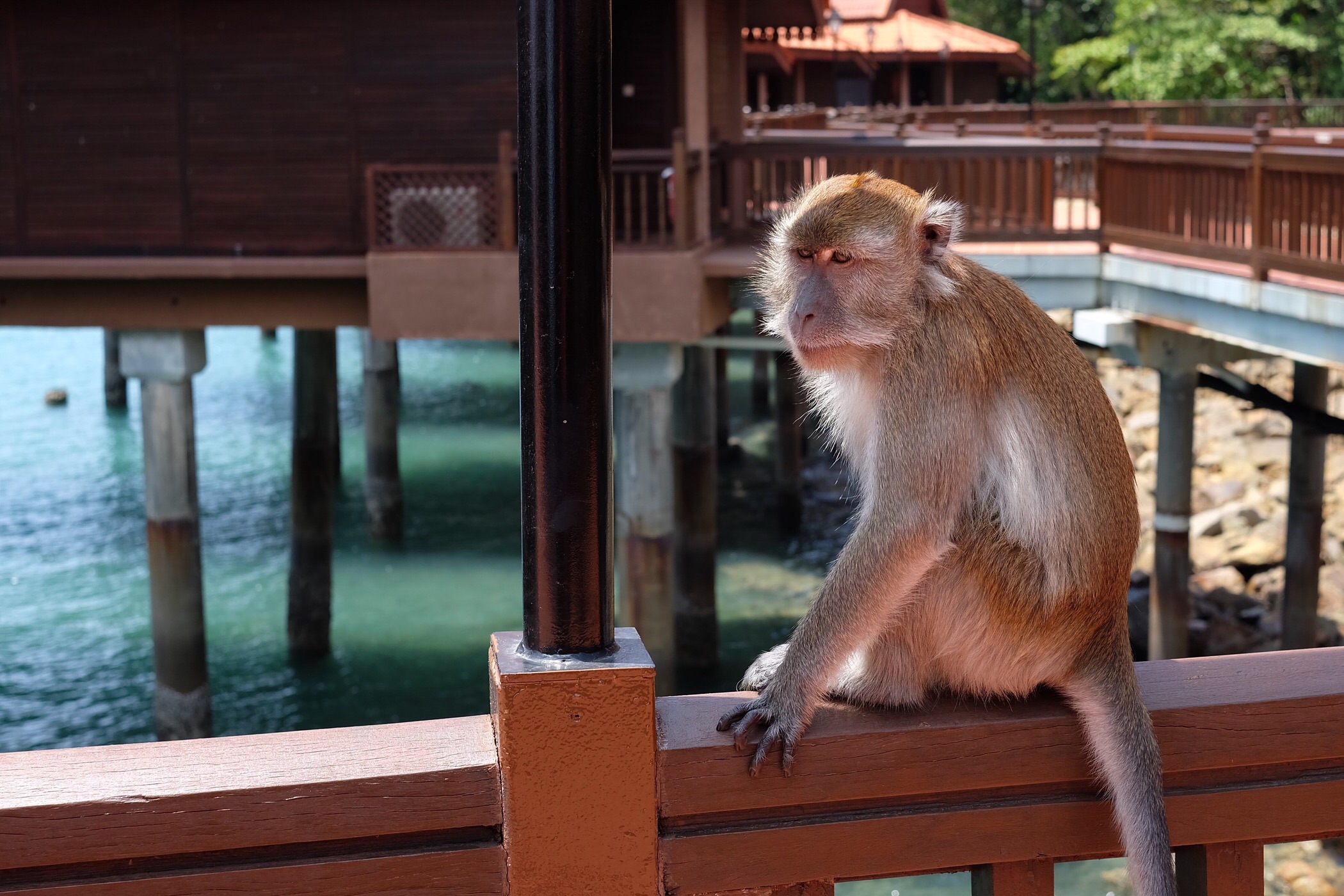 But more about Perth next time…