After a day of playing with Rowan by the pools, I was able to do some snorkelling on my own. I thought I'd swim around the corals close to the beach, but the fish I was following around were so beautiful, I ended up in the reefs far from shore.
The biggest were outrageously colourful – the brightest neon purple, blue, green and yellow, with flat oval bodies, and little fluttering fins. How could they even swim with such tiny propellers?
The next biggest, I found out later, we're young barracuda, white and thin, with long mouths. I spotted some small black and white spotted ones, and even some clown fish, but when I tried to stop myself mid stroke to hover, they darted somewhere out of sight.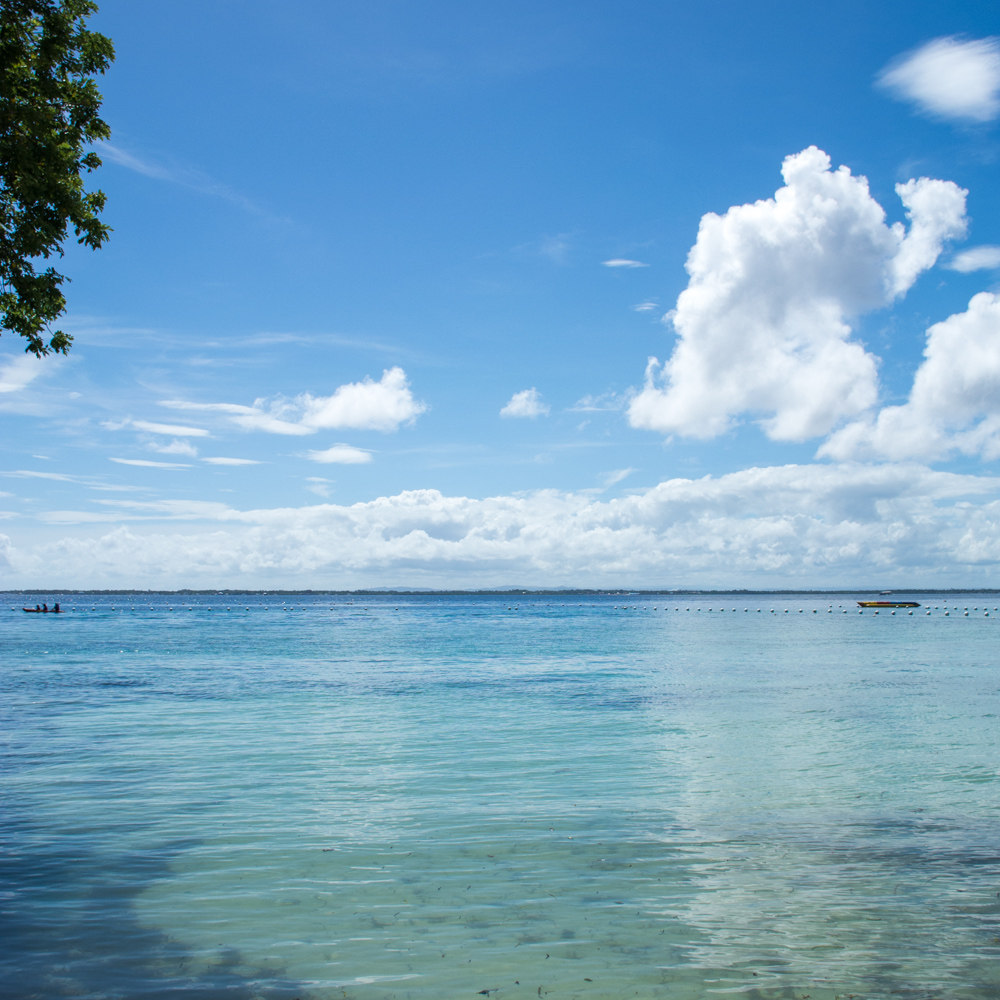 The water was incredibly warm and clear, the small bubbling and trickling sound of it like white noise that could surely have put me to sleep if my eyes hadn't been so wide open and amazed.
It was our last morning before heading out to the island of Bohol for a few days, and I had wanted to snorkel for just a few minutes, but of course was so in love with the reef and the fish and how relaxing and effortless it was to glide through the water, that I swam for half an hour. When I came out, it was raining and had been for a while.
We had to go, but I just couldn't wait for my next chance to get back in the water and swim with the fishes.